The $EURGBP has been building a breakout rally since the last quarter of 2012. Then, the pair was still dealing with European sovereign debt issues making it very difficult for bulls to gain any ground. However, the new year opened with great optimism as the ECB's OMT scheme shore up investor confidence. And the pair has staged an incredible breakout. In fact, the $EURGBP has exceeded expectations with a breakout above the major psychological level at 0.8500.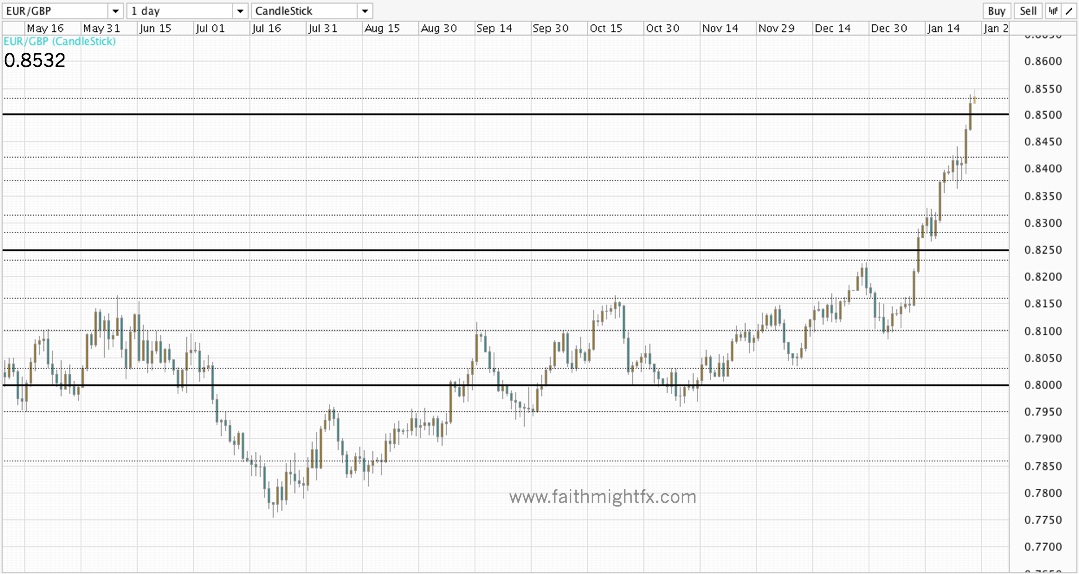 And while the psych level is a big one, it is really 0.8530 that was key resistance for $EURGBP.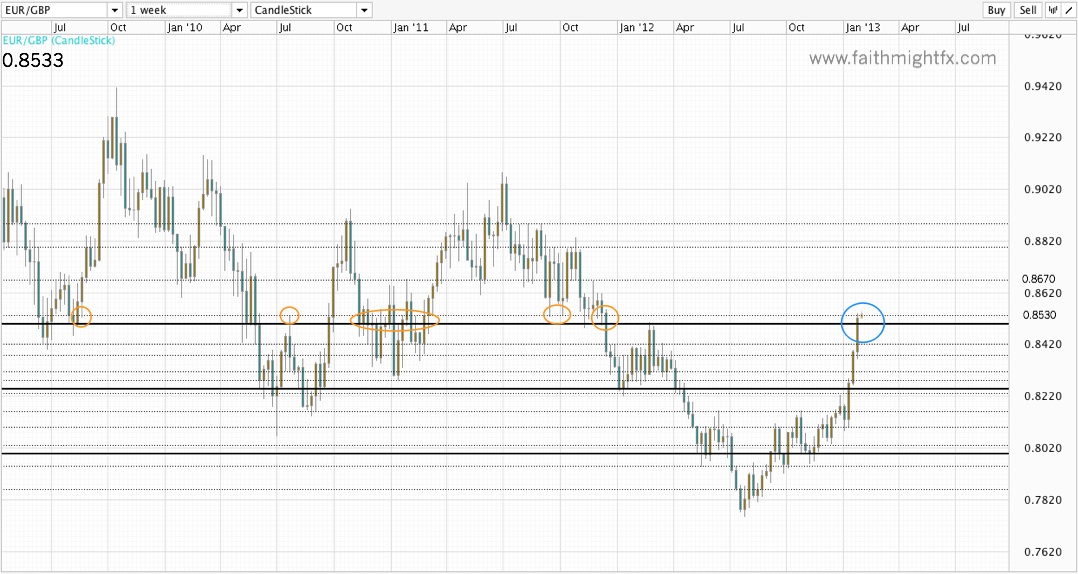 As last week ended, $EURGBP made highs above 0.8530 but did not manage a close above the resistance level. However, it remained supported by 0.85 and closed the week above the major whole number. Now, as the new week opens, the pair has climbed back above 0.8530 with the hourly chart registering candle closes above the resistance level. This is good news for bulls as price action continues to be very constructive. A pullback into 0.8500 and 0.8470 will be met by bids as price targets the next key resistance level at 0.8670.