With cable starting the week below the huge psychological level at 1.6000, it seemed the currency pair was finally gathering steam to make a real break lower to 1.5850. However, 1.5900 remained staunch support and stronger-than-expected UK data has launched the $GBPUSD back above 1.60.
After moving above 1.60 AND holding the 1.6020 level yesterday, $GBPUSD started to look quite bullish. Back in October, a similar move was met with new highs some weeks later. It seems we may have the same price action again in November. Since holding above 1.6020 yesterday, $GBPUSD has made a seriously bullish move to make highs so far at 1.6117. However, there is plenty of resistance above the week's new highs.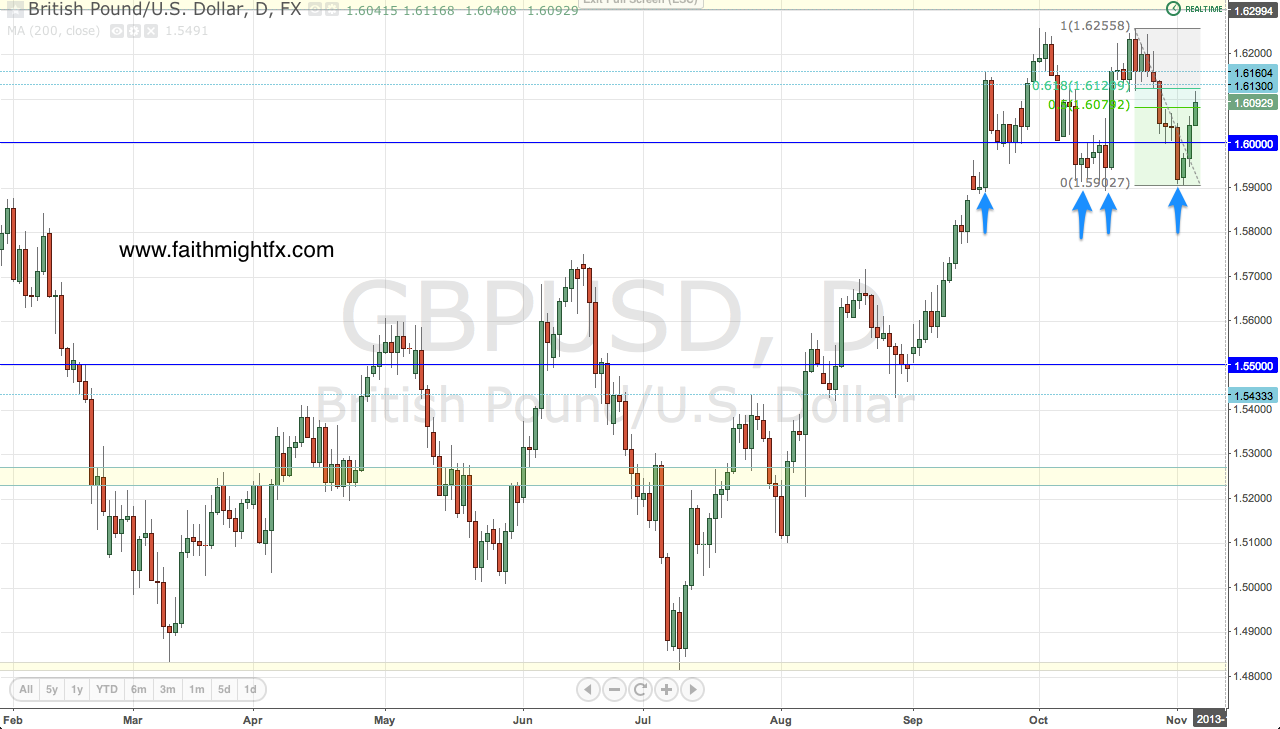 Price has been capped by the 61.8% Fibonacci level with 1.6130 and 16160 resistance levels not too far above that. As long as price remains above 1.59 support and 1.60 psychological level, $GBPUSD has the potential to return to 1.6250 resistance and make a real effort to 1.6300. Another interesting observation is that $GBPUSD has yet to turn bearish even with a daily or weekly close below 1.60. Each time is seems as though the USD will gather momentum, GBP bulls have proven more resilient. Will the bulls finally muster the strength needed to take out the 1.63 highs?