It surprising to see the euro's positive reaction to Draghi's oration. There are pundits that like to speak about President Obama but he has nothing on our resident ECB Governor, Mario Draghi. After leaving monetary policy on hold, Draghi reiterated low interest rates and hinted at a cut or QE depending on data. And yet, the euro rallies. With an approving nod toward low inflation benefits on wages and recent positive economic developments, Draghi gave this budding euro rally some fresh legs to stand on.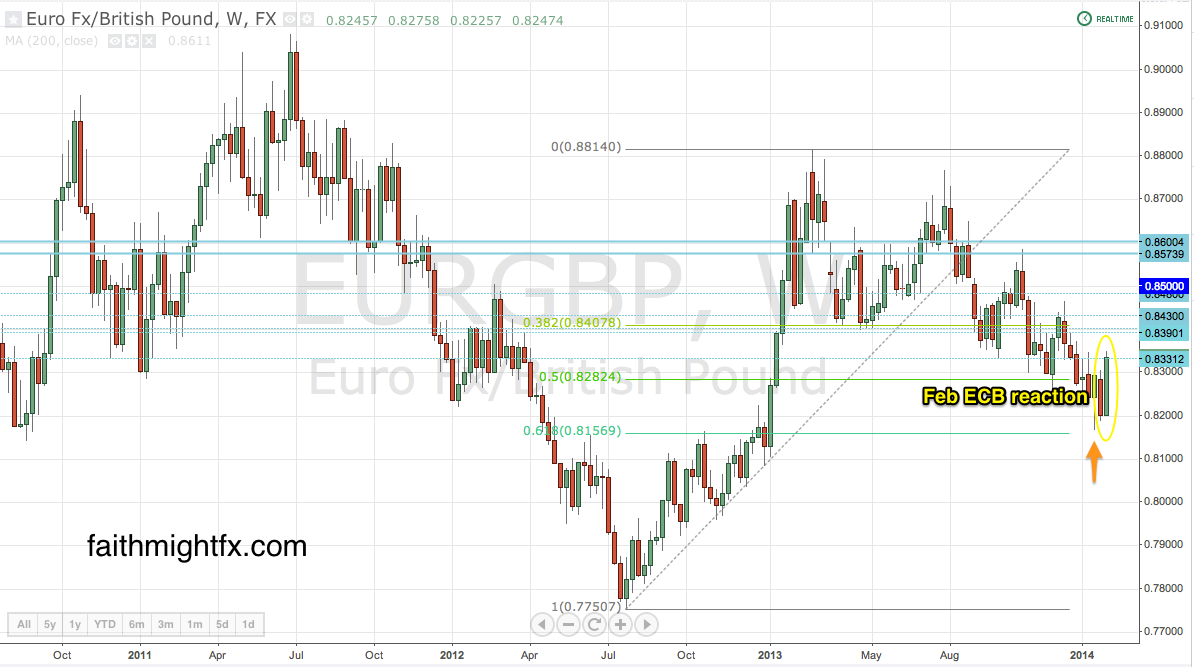 The weekly chart is a clear downtrend but this 61.8% Fibonacci retracement level has turned out to be a big deal right now. It was hard to get long earlier this week knowing how dovish the ECB is. But today's positive reaction, really fits the technical outlook for a rally to 0.8600. A Friday close above 0.8300 would be very bullish also. Near term targets to contend with for any type of material trend reversal to occur lay at 0.8350, 0.8400 and 0.8500.
Listen to more $EURGBP analysis here.