Last week was a seemingly anti-climatic week. The $GBPUSD had wild swings in both directions only to really have gone nowhere. It ended the week slightly lower. The $EURGBP has broken lower but no follow through yet. $GBPJPY is also lower after it failed to make a new high after its correction but no new lows. The $GBPNZD broke its range to the upside only to be capped by the larger 1.9750 resistance level.
As the new trading week opens, sterling is on the back foot. Last week's lackluster was indecision and the market can only remain "stuck" for so long. Something has to give and something always does. But GBP is a mixed bag. While the rally in the $GBPUSD has given way to risk for a bigger sell-off, the $GBPNZD looks poised to move higher.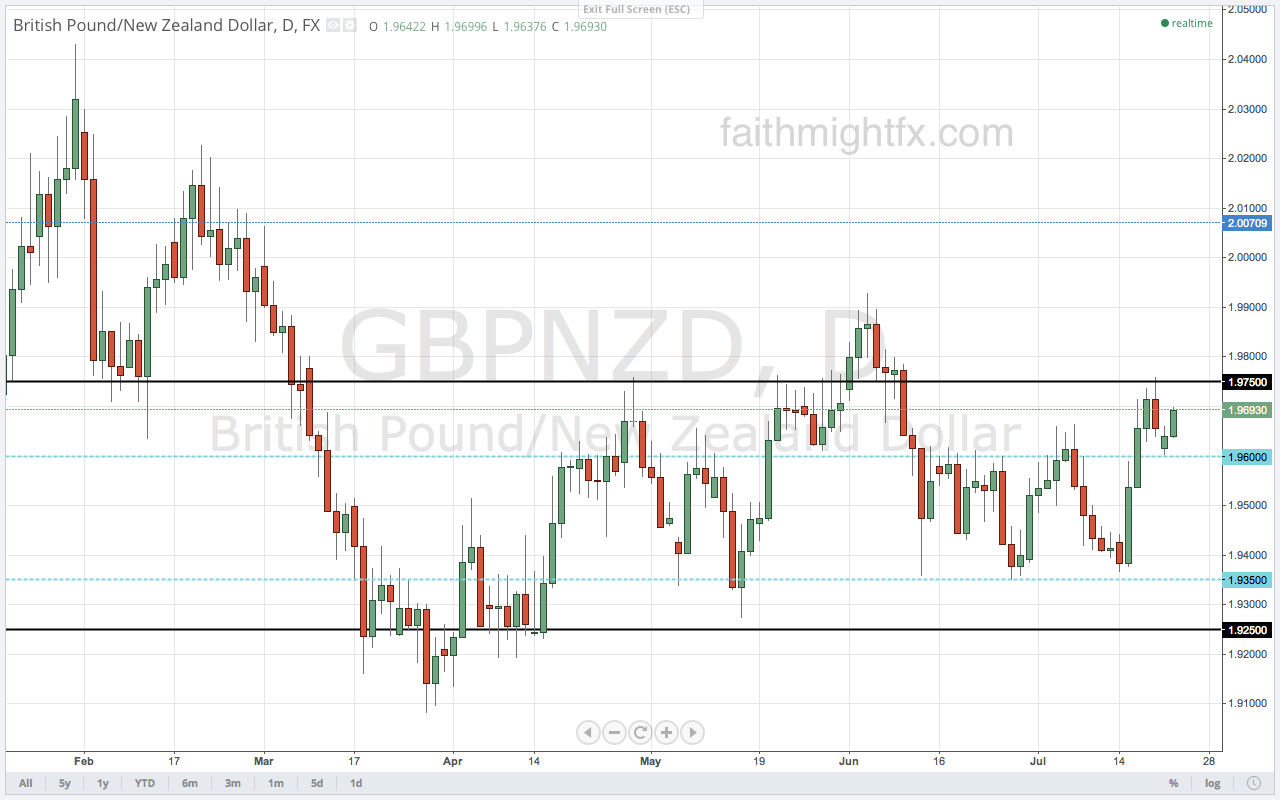 The $GBPJPY has also bounced nicely off the lows.
And the $EURGBP has become a battleground between $EURUSD weakness and $GBPUSD weakness.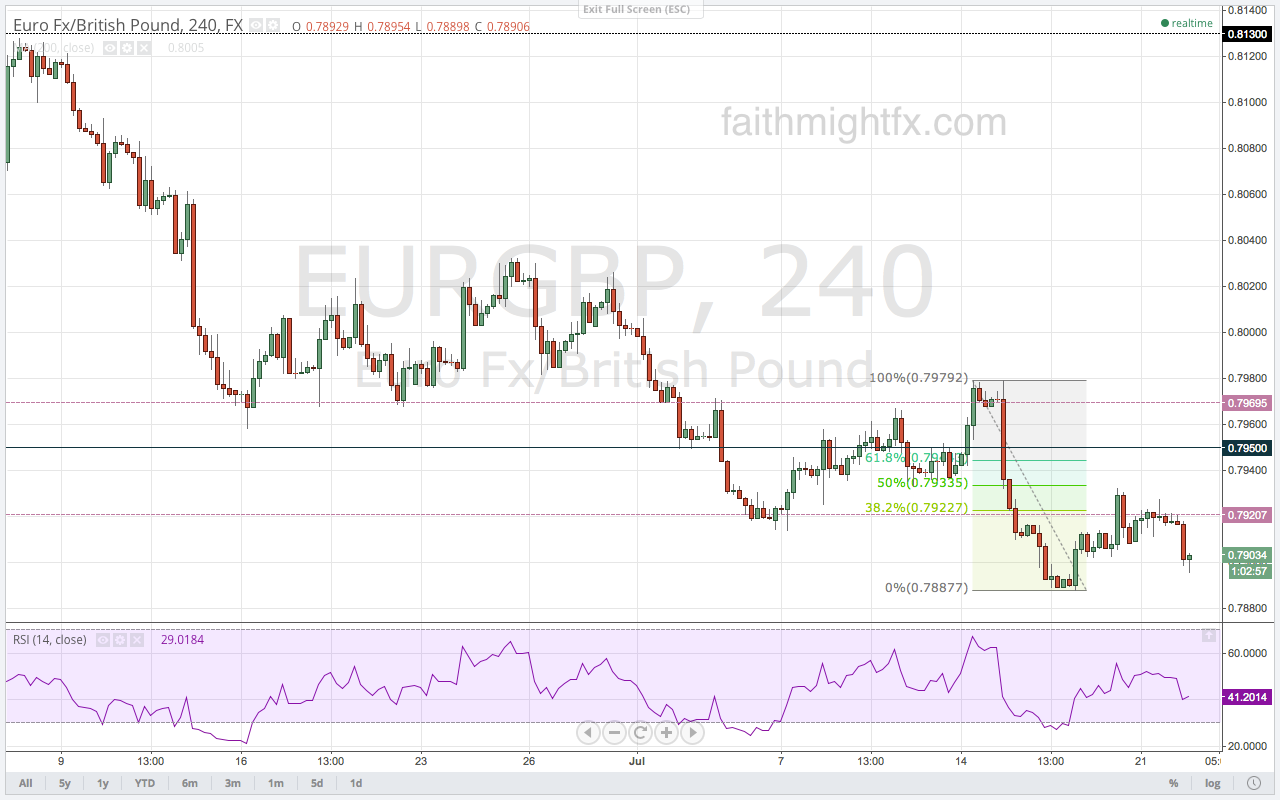 The release of the Bank of England minutes, retail sales and Q2 GDP this week will either sink or boost sterling. If the minutes reveal any hawkish hints, particularly any votes for a rate hike, any chance for a correction are over. However, if the minutes turn out to be another non-event, retail sales and GDP become much more important. I think it would take a miss in both those releases to turn the tide on sterling. Watch the charts. Mind the calendar. Trade what you see.