The hold below the former 2015 lows on this break to new lows does remain a bearish development. After the release of the strong U.S. non-farm payrolls report in February, $GBPUSD weakness should have accelerated on the back of the strong U.S. dollar. However, the $GBPUSD has failed to move lower in this Fibonacci move that targets new lows below the 1.4079 low. Failed lows signal a rally in the $GBPUSD that takes price above the 1.4667 highs. A confirmed close above the 1.4600 level invalidates the bearish outlook.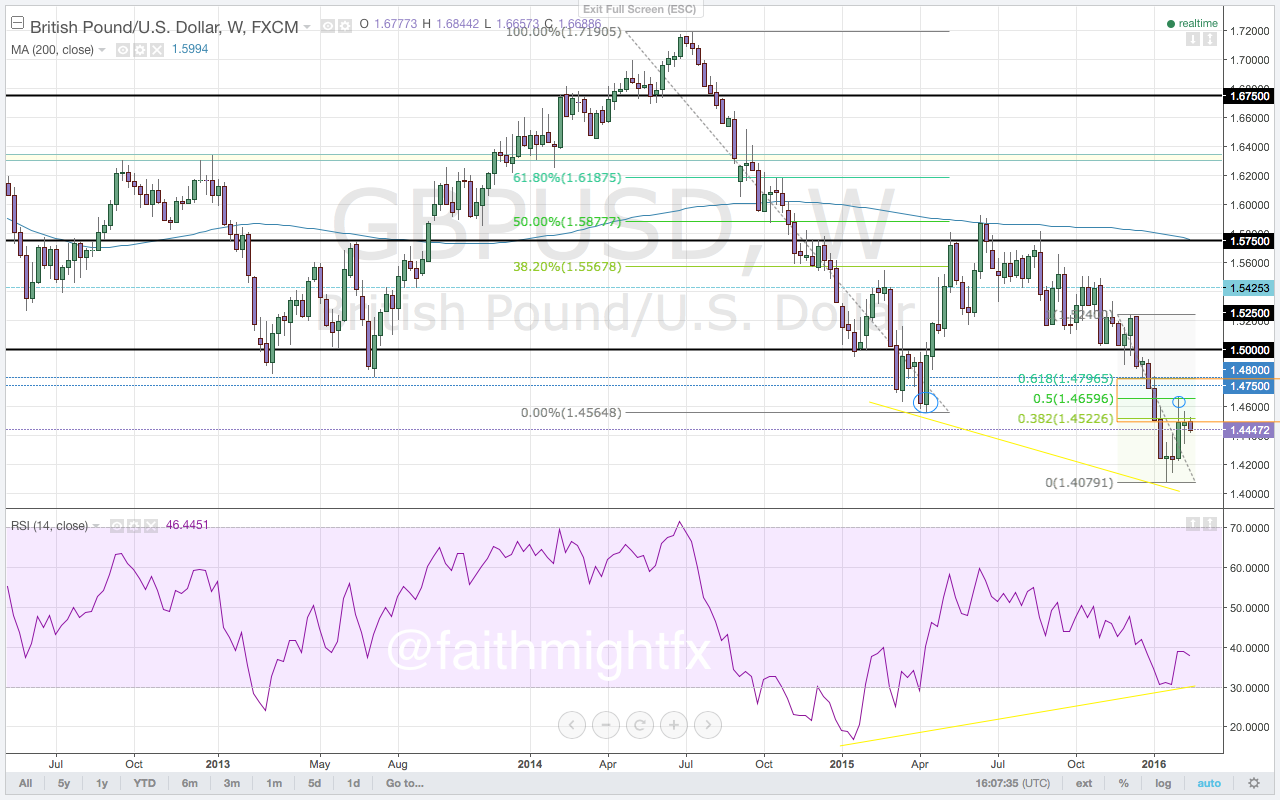 The threat of inflation should keep the Federal Reserve hawkish with tighter monetary policy. With inflation data ticking higher in the U.S. and the labor market still quite robust, the $GBPUSD could make another push toward the lows. But without new lows, bears will come under pressure.
Premium trade setups with targets and stops are published in the GBP/USD Outlook in Volume 50, this week's Quid Report.