This time last year, the euro was selling off as the European Central Bank (ECB) made no change to monetary policy in the midst of the Greek banking and debt crisis. Twelve months later in December, the ECB finally eased monetary policy and cut the deposit rate. Since then, interest rates in the Eurozone have steadily drifted further into negative territory. But the EUR/GBP has since bottomed with a tremendous rally that finally broke above the major 0.7500 resistance level. However, with the ECB signaling a lower path for interest rates, the EUR/GBP is consolidating through price with a bearish divergence in momentum. After reaching the 0.7897 highs, price fell back to the former 0.7755 highs. During consolidation, the EUR/GBP found support at the 50% Fibonacci level, which enjoys confluence with the 0.7700 support level.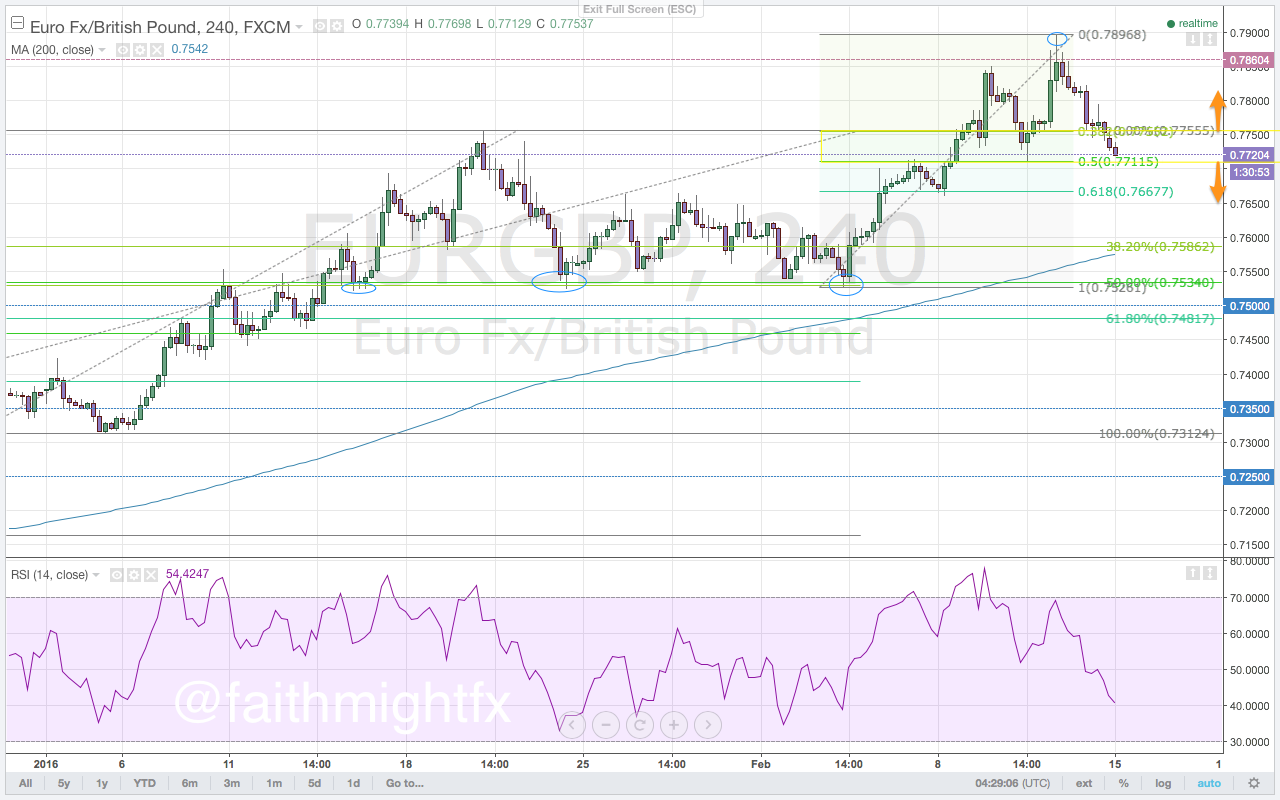 Another Friday close below the 0.7755 highs confirms the exhaustion evident for a couple weeks now in the $EURGBP rally. With a light calendar next week, this leaves the EUR/GBP at the whim of the chart technicals. A break below 0.7700 sees a move back to former lows. Otherwise, a breakout higher now targets the 0.7897 highs.
Premium trade setups with targets and stops are published in the EUR/GBP Outlook in Volume 50, this week's Quid Report.