The S&P 500 ($SPX) is the U.S. equity index that I use to watch and gauge strength or weakness in the US stock markets. If we concentrate on just this year's price action, the $SPX has put in a very impressive rally off the February lows. It is impressive for 2 reasons: 1) The lows were actually at a healthy Fibonacci retracement level of the monster rally in U.S. equities that occurred between 2013-2015; and 2) The rally has had 2 healthy corrections this year that have been largely supportive of the move to new highs at the 123% Fibonacci extension target of the 2013-2015 rally after the market fell in February.
But there has been something glaringly wrong with this rally even as it reached new highs. The momentum in this rally has not been supportive. As price moved higher, buying momentum was waning. A rally needs more, not less, buying momentum if it is to continue even higher. That is not what has been happening this year.
That lack of buying strength manifested finally when the market moved lower last month in September. After this decline, the market then moved in a choppy, sideways grind for 3 weeks. There just hasn't been a move to take advantage of in either direction with indecision from both buyers and sellers. These failed highs signal a move below the 2120-level. It took almost a month but this anticipated move lower finally got started yesterday when the $SPX broke support around the 2140-level.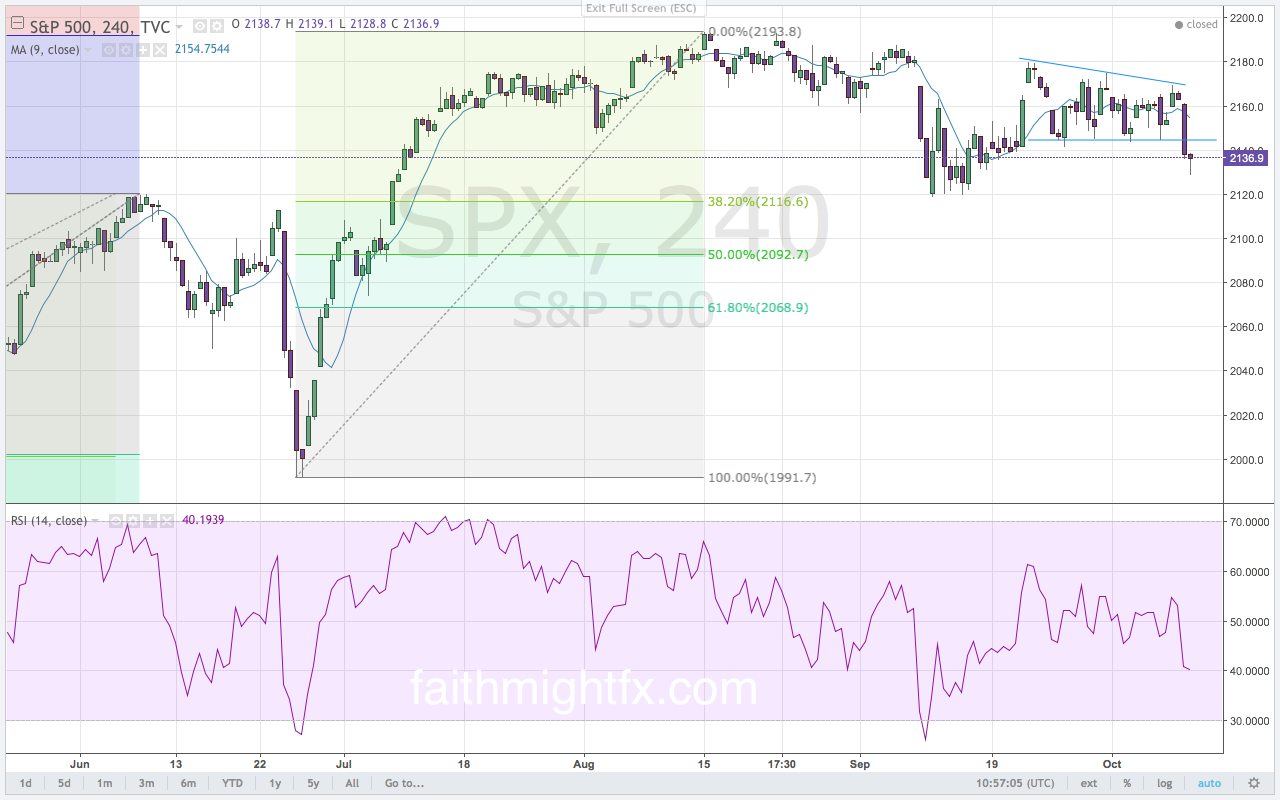 So, as anyone can observe, it has been a tough market to buy since making the new, all-time highs in August. If the market continues to move lower, the news media will start to get louder with pessimism and bad news. Be forewarned and understand that that will be the precise time to shut off the TV and revisit your investment plan. Because even after the 2008 financial crisis, there was a buying opportunity. And what a buy it was. Don't get scared of the next financial crash. Get ready.