The market loves magic numbers. And the one on radar is 1.60. GBP is dealing with 1.60 on 3 currency pairs that I follow. This is quite uncanny and ironic but maybe not so much coincidence. $GBPUSD, $GBPAUD, $GBPCAD is a strong dollar bloc. Their breakouts above 1.60 marked technical reversals across this bloc to new yearly highs. But this week's breaks below 1.60 looks to undo all of that.
Looking back a year at $GBPUSD reveals that a break below 1.60 after breakout above only points to more weakness. What started as a correction has already turned to a reversal in the $GBPUSD today. @EdMatts did a great video explanation so good it was highlighted twice in the Sterling Digest.
$GBPAUD hasn't held up in the past when it broke below 1.60 after new highs. Where it has held, price rallied for hundreds of pips before topping out.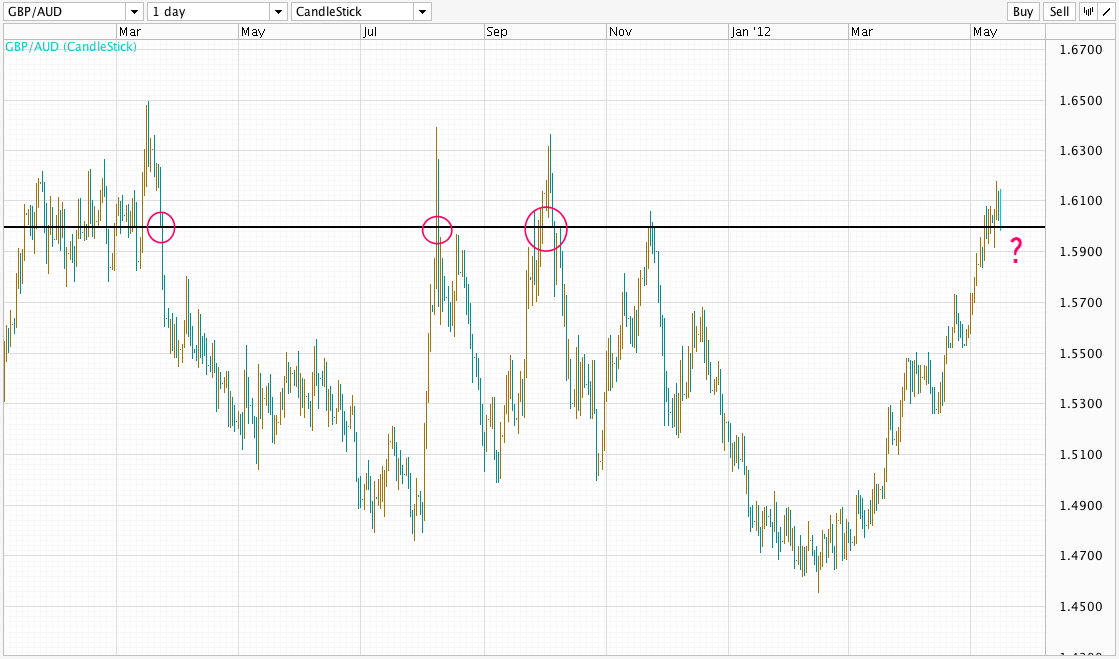 So now look at the $GPBCAD. It is still holding up as today's low at 1.6003 is ahead of the big figure even if only by pips. It then bounced over 120 pips to settle at 1.6100 (as of this writing). A close above 1.60 keeps the pair bolstered for a rally higher. But with lower highs on the daily chart, a rally to met by sellers until buyers can prove themselves with new highs.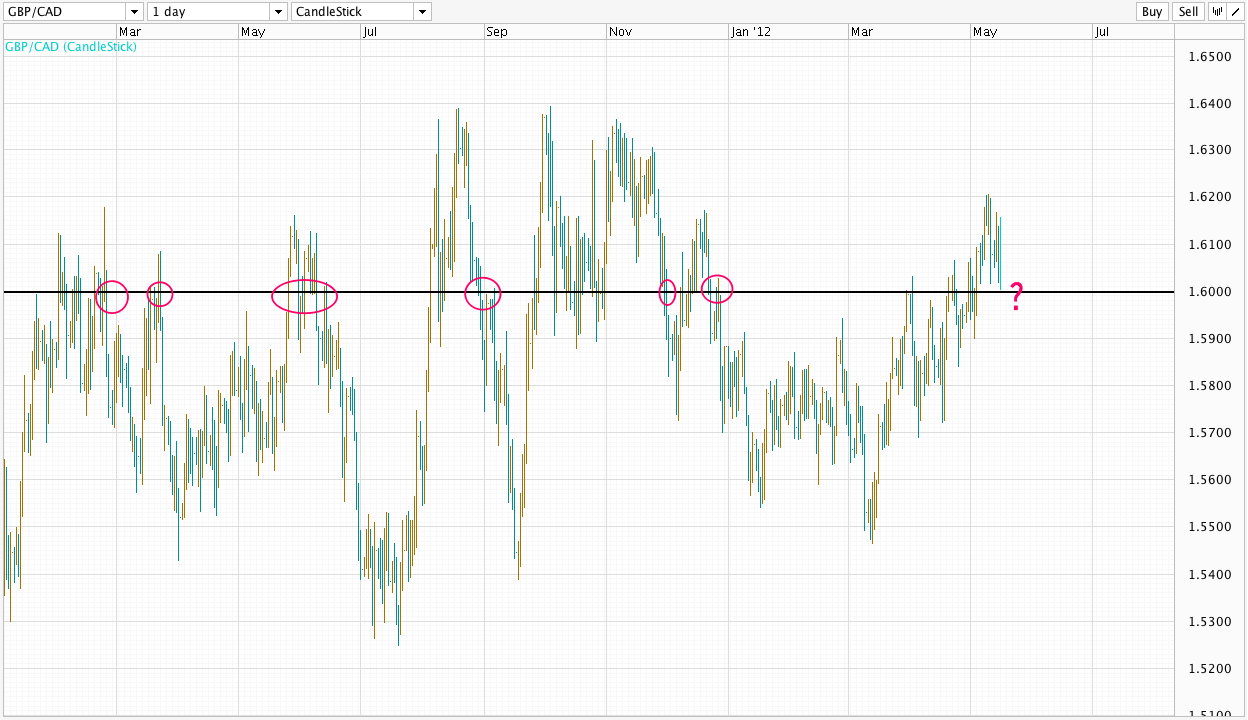 Nonetheless suffice it to say that 1.60 is a serious psychological level for sterling at the moment. Trade what you see!