I thank God for my follows. I follow great people on twitter. Reading through the news and got this awesome retweet from @AdamPosen:
6/
What else did I learn?

In relative terms, China just does not export much steel and aluminum to the US
• $1 billion of steel
• $1.8 billion of aluminum

(tbh, I did know that already. It's because of massive US AD/CVDs already imposed on China's steel and aluminum) pic.twitter.com/hz0CPNR9oX

— Chad P. Bown (@ChadBown) March 5, 2018
Read the entire thread. And then let's talk about the Canadian dollar. The loonie is swooning. It's been weak against the Great British pound all year. But today's market open weakness seems buttressed after the announcement of the trump's steel and aluminum tariffs.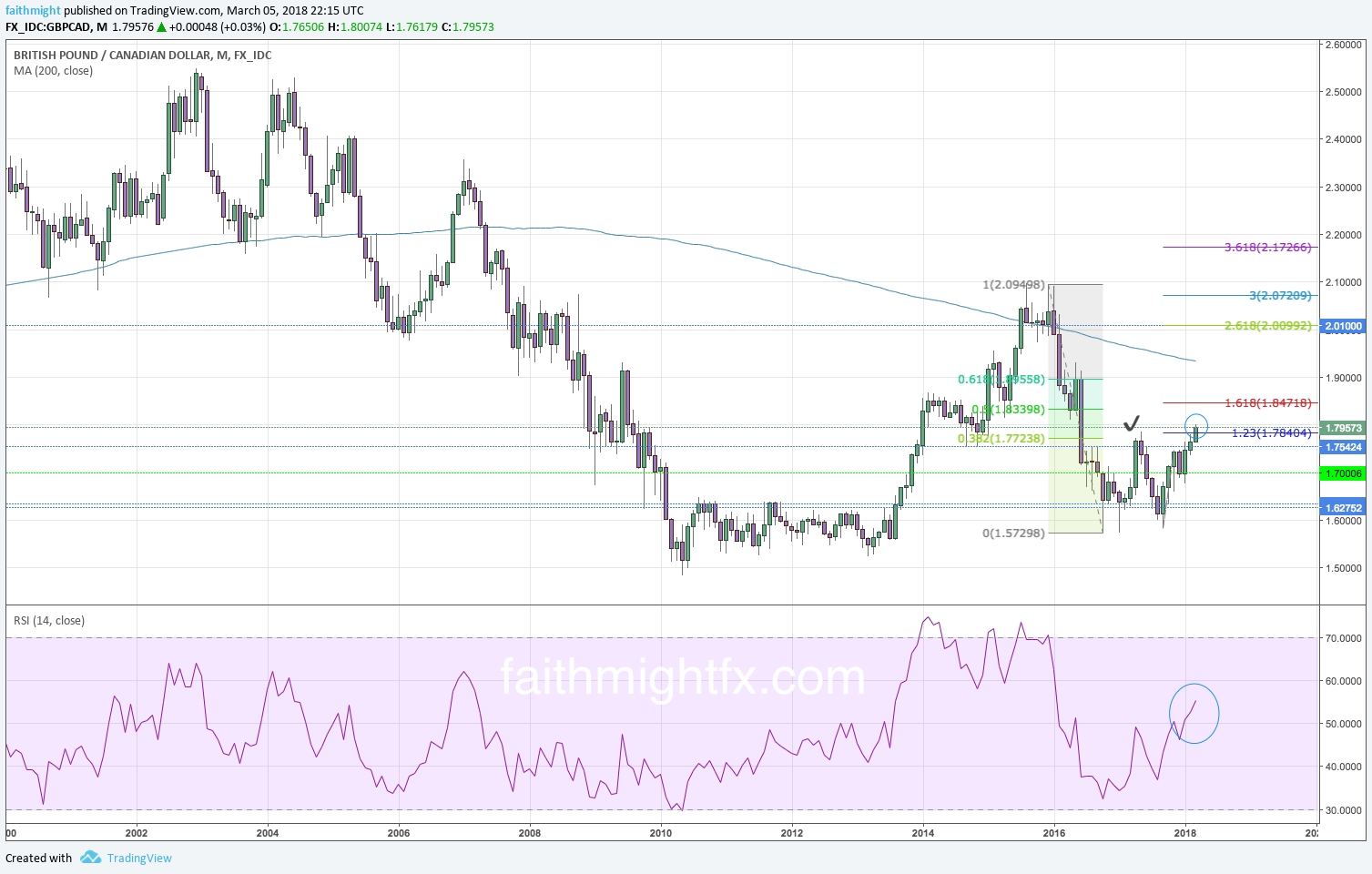 The $GBPCAD hit new highs today. New highs that are plowing through the 123% Fibonacci extension and a psychological level at 1.80. Today's new highs are finally confirming the near-double bottom off last year's (2017) low.
And to really look at the engine of this new shift in Canadian fundamentals, a girl has to look at the $USDCAD. Of course, there are new highs there too.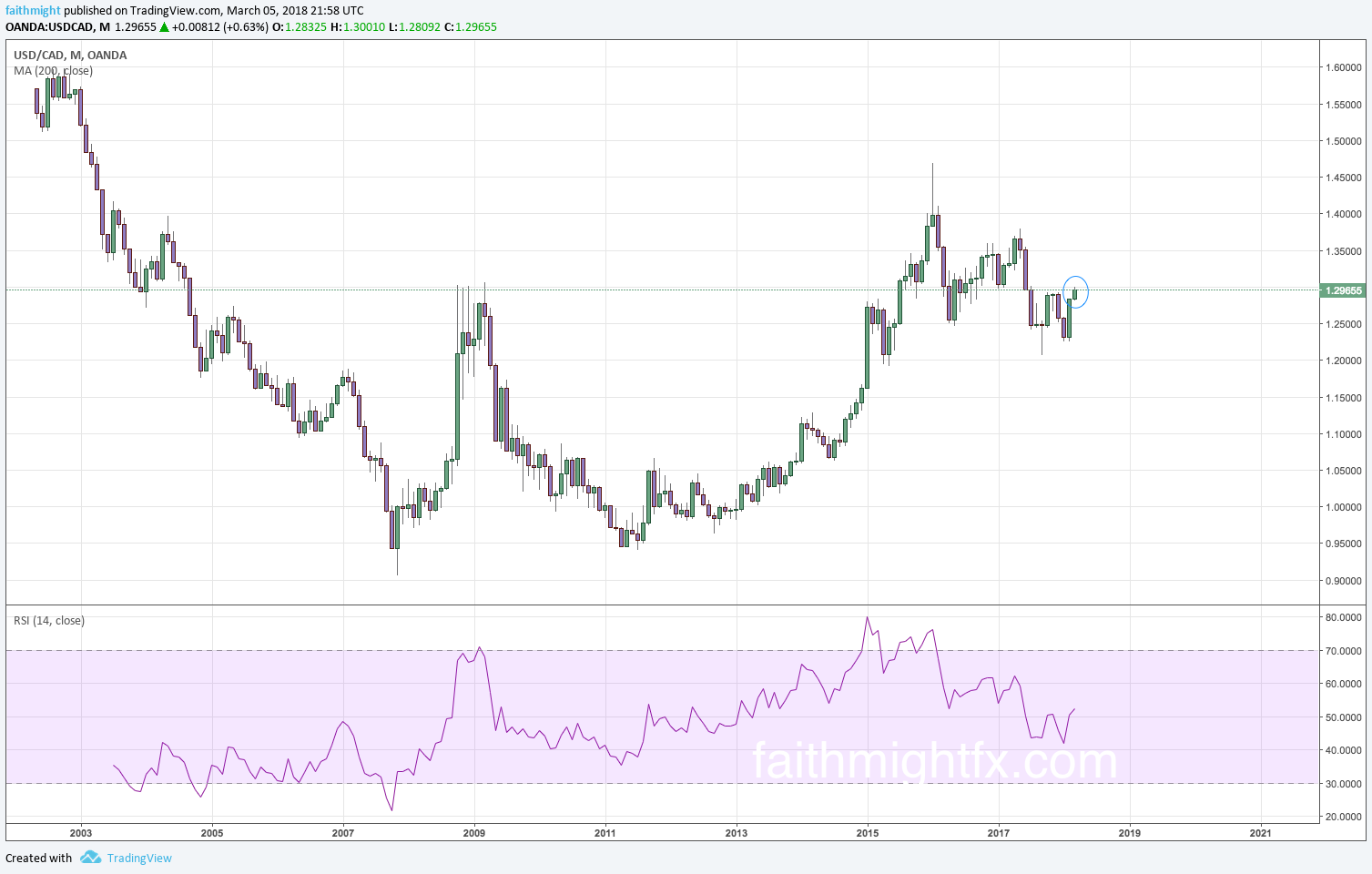 Momentum has plenty of room to build. And these are large timeframes. Of course, price won't move in a straight line but we like the trend potential in the loonie.
There are ebbs and flows to every market. Trade what you see. Invest with a pro.