BoE easing and QE increases have been dovish for sterling. $GBPNZD and $GBPAUD have staged reversals that has dragged the $GBPCAD right along with it. The GBP breakout against the commodity dollars in the Q1 of this year was all but undone during Q2.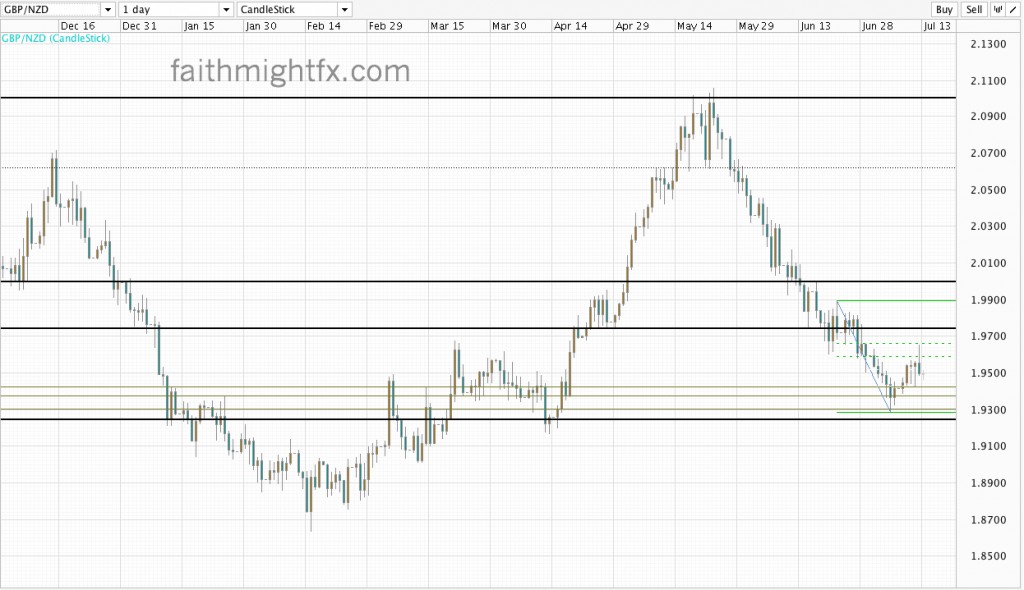 After breaking key levels, all 3 pairs are at lows to end the week. No interest in new entries here. Watch for profit-taking to end the week but it is more likely that sellers will be holding their positions for new lows in the short term.
Despite the current weakness in commodities versus the US dollar, the rally in the commodity dollars versus sterling continues to advance. It seems to me that commodities bears shouldn't get too comfortable. While the USD is likely benefiting from an on-hold Fed while other central banks are cutting rates, commodities may find strength again when the Fed does also move on monetary policy. And the China and global slowdown theory is overblown. While China rates are lower-than-expected, 7% growth in an economy is still ridiculously fantastic. Especially when there is no growth in the UK and only 1.9% in the US. China and other fast-growing economies will likely continue to demand commodities at decent rates to keep prices ultimately higher. Food prices around the world are still very high even as oil dropped nicely. When commodities finally turn and rally again versus the USD, it is more likely that the current bear trend in $GBPNZD, $GBPAUD, $GBPCAD will only steepen and continue the mid term bear trend.