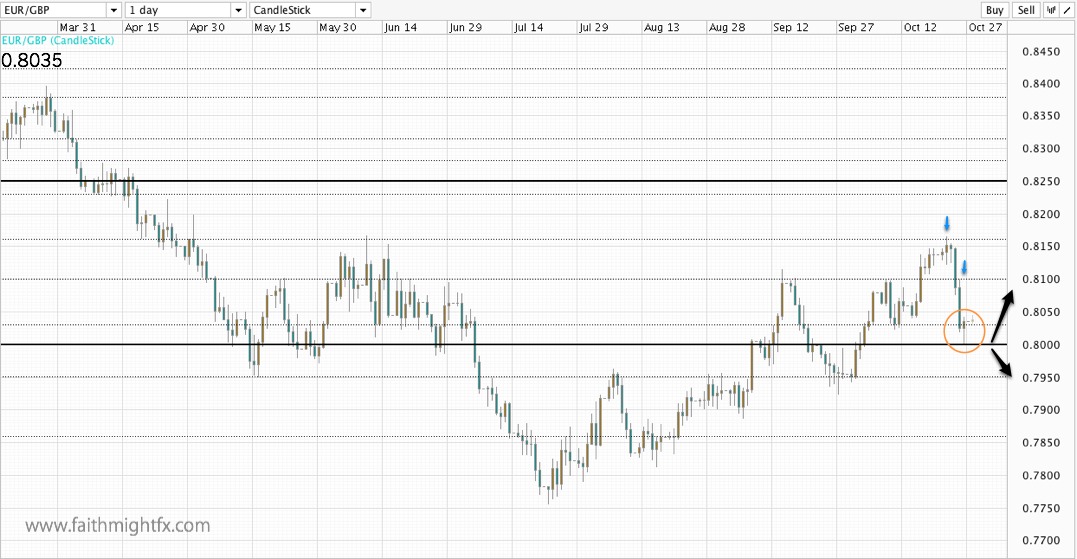 As the market closed Friday trading, $EURGBP encouraged bulls with a close above the 0.80 major psychological level. The close above 0.8030, however, should give bulls even more confidence into this week's open. As a major support/resistance level, we see the influence a candle close above 0.8030 can have, even more so than the whole number.
I'm still not a fan of a long euro position. But the recent high at 0.8160 is a new high. We have higher lows on the daily chart here. And my friend JC has been bullish the euro ($EURUSD) for some time now. It now looks to me that euro long is the path of least resistance.
Disclosure: Closed shorts at 0.8032 for +56.8 pips.