In the forex markets, premarket is really only early Sunday morning. With charts frozen until the afternoon open, this can be the best time to find insights before charts start ticking again.
The $GBPAUD is in a long term consolidation pattern with price currently hanging out in the middle of the weekly chart channel. So when the lows held at 1.5182 2 weeks ago, it is worthy to note that price still means to head to the bottom of the channel when price failed higher last week again at 1.5425.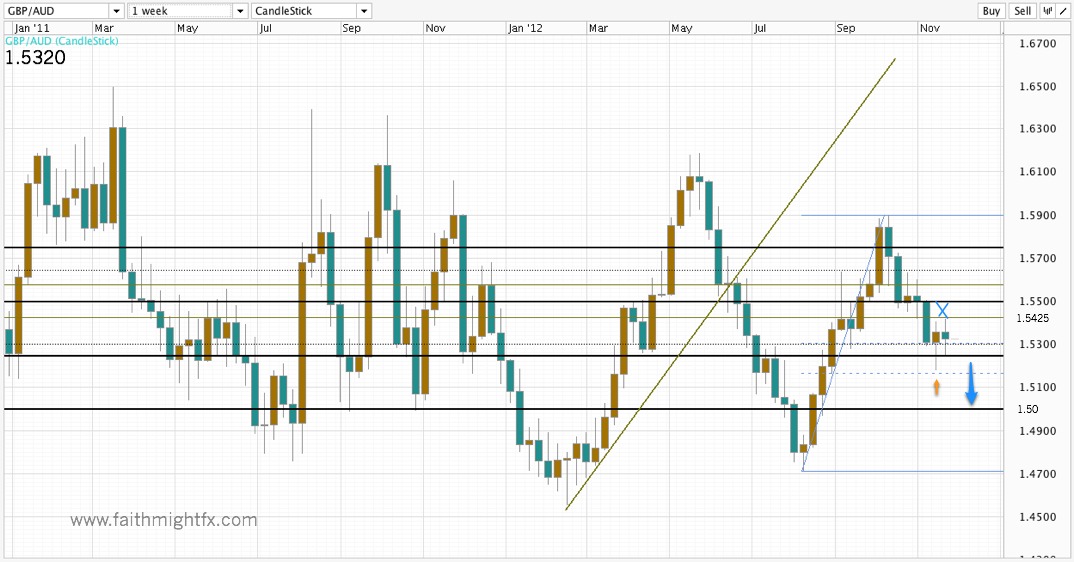 Despite bearish momentum, price managed to close above 1.5300 support level and 50% Fibonacci level. So to start the week the possibility for spikes higher remains at the market open. Pops higher, however, should be met by sellers at or ahead of 1.5425 resistance level aiming to take price towards 1.50 in the coming weeks. Only a close above 1.55 changes the short term momentum to bullish.