In the forex markets, premarket is really only early Sunday morning. With charts frozen until the afternoon open, this can be the best time to find insights before charts start ticking again.
Cable closed the week with a Black Friday breakout above 1.6000 and managed to close well above that level. The $GBPUSD spent all last week being supported by the 50% Fibonacci level of the rally from the July lows to the September highs.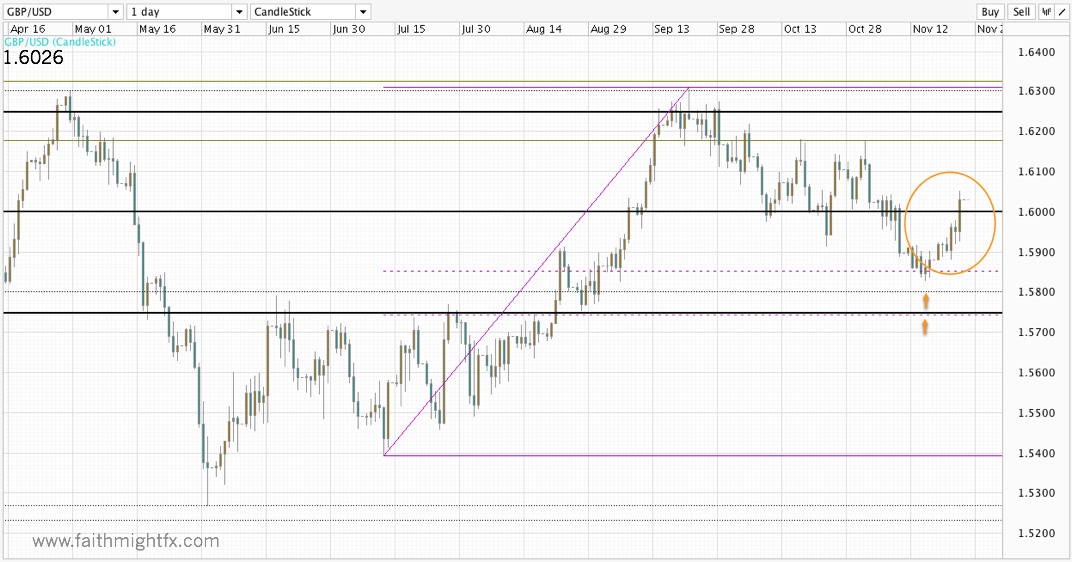 Now looking to the week ahead, I can see the $GBPUSD toy around 1.60 in the market open as buyers and sellers jockey for position. However, dips below should be met with bids, even as low as the 50% Fibonacci level of Friday's breakout. If price gets back above or remains above 1.60 in the early week, it is highly likely that price will move towards the 1.6175 highs.
Despite the current bullish momentum, the $GBPUSD is still rangebound in the longer term. So don't get caught up in this week's bullish scenario. We still do not have true direction in this pair until it can close above 1.6300 or below 1.5230.