Bernanke gave a speech yesterday afternoon commemorating the 100-year history of the Federal Reserve. However, it was the Q&A portion of the program where Bernanke revealed that the $FED monetary policy could remain accommodative far long after the 6.5% unemployment rate (forward guidance) was reached. I, myself, was not expecting the $FED chair to be as dovish as he was. US economic data has been fairly positive. The US NFP released Friday was a surprisingly  robust report. The economy seems to be going in the direction the $FED wants and expects it to go. Nevertheless, Bernanke communicated that monetary policy will remain accommodative even as the economy seemed to improve.
From there, the USD was pummeled. $GBPUSD moved nicely from 1.4910 to 1.5050 during Bernanke's Q&A. Then in a blink of an eye price action jumped to new highs at 1.5193. It was incredible to watch in real-time.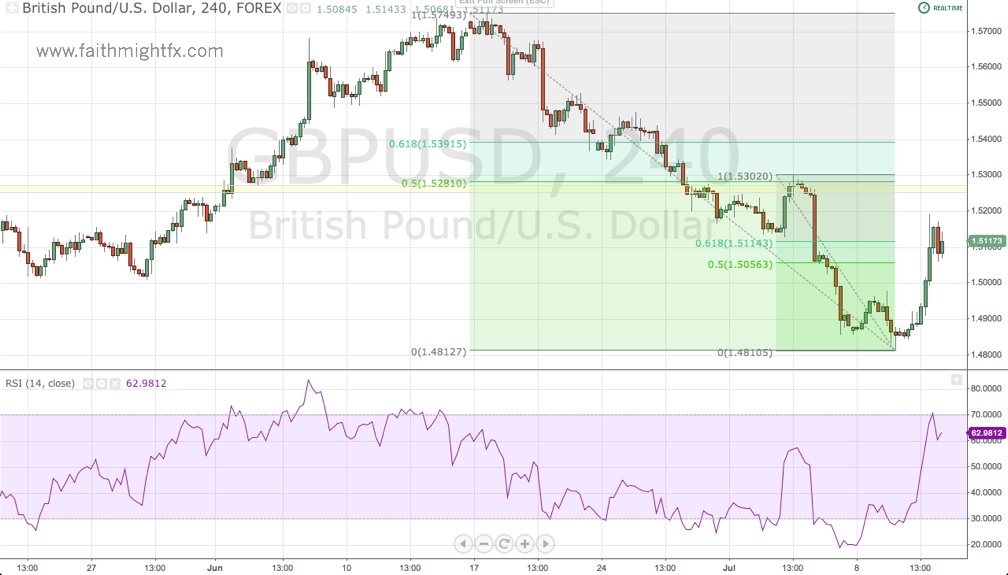 Now that $GBPUSD has taken out the Fibonacci retracement levels of the latest bearish wave, all eyes have returned to the 1.5230-70 support-now-turned-resistance zone (yellow). The 50% Fibonacci level of the entire collapse from 1.5750 to 1.4813 lies just above there at 1.5280. Even if price manages to rally above 1.5300, cable remains bearish until there is a daily close above 1.5500. We can expect rallies from current levels to be met viciously with offers. Given capital flows, it makes more sense for swing shorts to come in at 1.5250 and higher in order to take out the 1.4813 lows. Thus, I believe we still have some more $GBPUSD rally left in the very short term.
Trade what you see.
Mentioned above: