Last week, the $GBPUSD has signaled a reversal higher on its small breakout above the 61.8% Fibonacci level as it rallied off the 1.4813 lows.
While I expected a rally to continue higher from 1.5400, the diverging RSI at those highs played out into weakness that dissolved to new lows yesterday at 1.5120.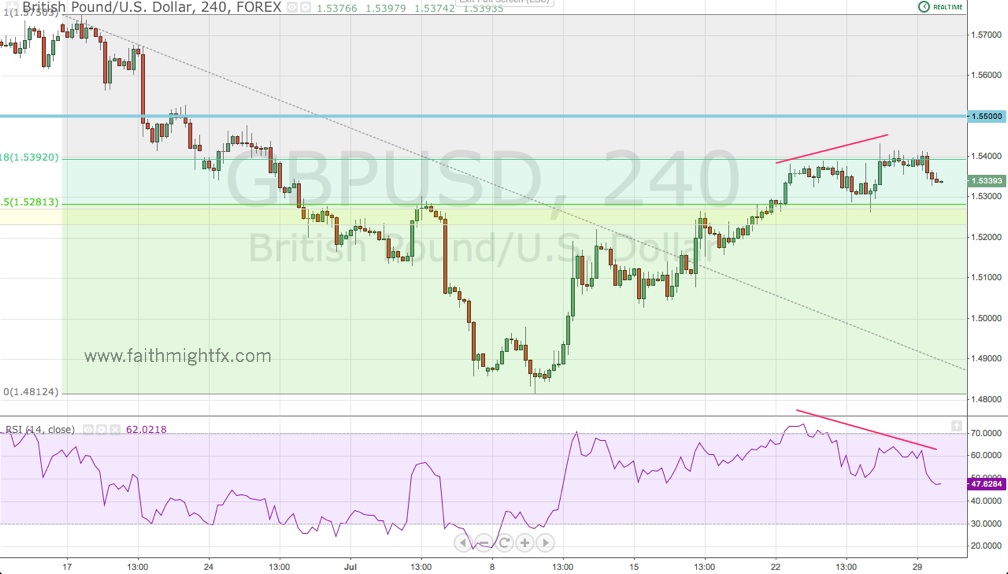 Then bulls stepped in huge yesterday at the 50% Fibonacci level of the corrective rally.
Now what? Because of the long term bear trend, sellers got confident and forgot about that breached 61.8% Fibonacci level of last week. The BoE has stayed pat on monetary policy again this month with no statement released hereafter. The market reaction to this BoE monetary policy decision has been positive for GBP. With the hold of this 50% Fibonacci level, the breach of the 61.8% Fibonacci level on the daily chart and today's diverging RSI at the lows, I see a rally in $GBPUSD back to 1.5500. A daily close above 1.55 gives an early signal of a reversal in the long term bear trend. However, bears prevail on a move below 1.5050.
Trade what you see.