At the beginning of the week, I put out some charts that I was watching on a correction. Corrections of last week's rallies materialized and sterling put in even higher highs across the board: $EURGBP hit 0.8250, $GBPUSD hit 1.6450, $GBPAUD hit 1.8190, $GBPJPY hit 169.17, and $GBPNZD hit new highs last week at 2.0238. These are major levels not seen in 3+ years for some of these pairs. It seemed as if nothing could stop GBP bulls.
Today, however, after monster rallies not just last week but for much of the 2nd half of 2013, it looks like sterling may be in for some major profit-taking. The Bank of England staying put on monetary policy again today gave buyers reason enough to begin booking profits. In fact, it would not surprise me if we saw these rallies start to put in major corrections in this last month of 2013.
If levels on the daily chart are broken, look to the weekly chart retracement levels. If we see price start to break the 61.8% Fibonacci level on the weekly charts, sterling could be looking at a reversal in 2014.
$GBPUSD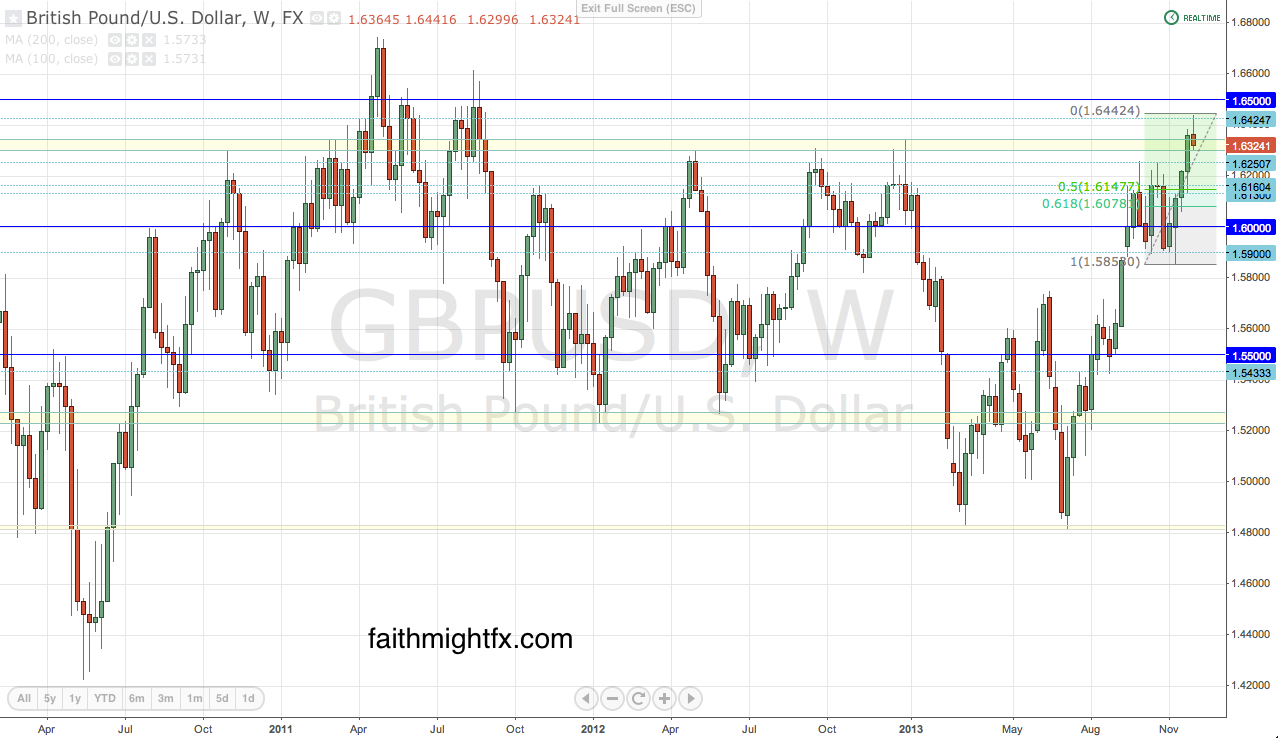 $EURGBP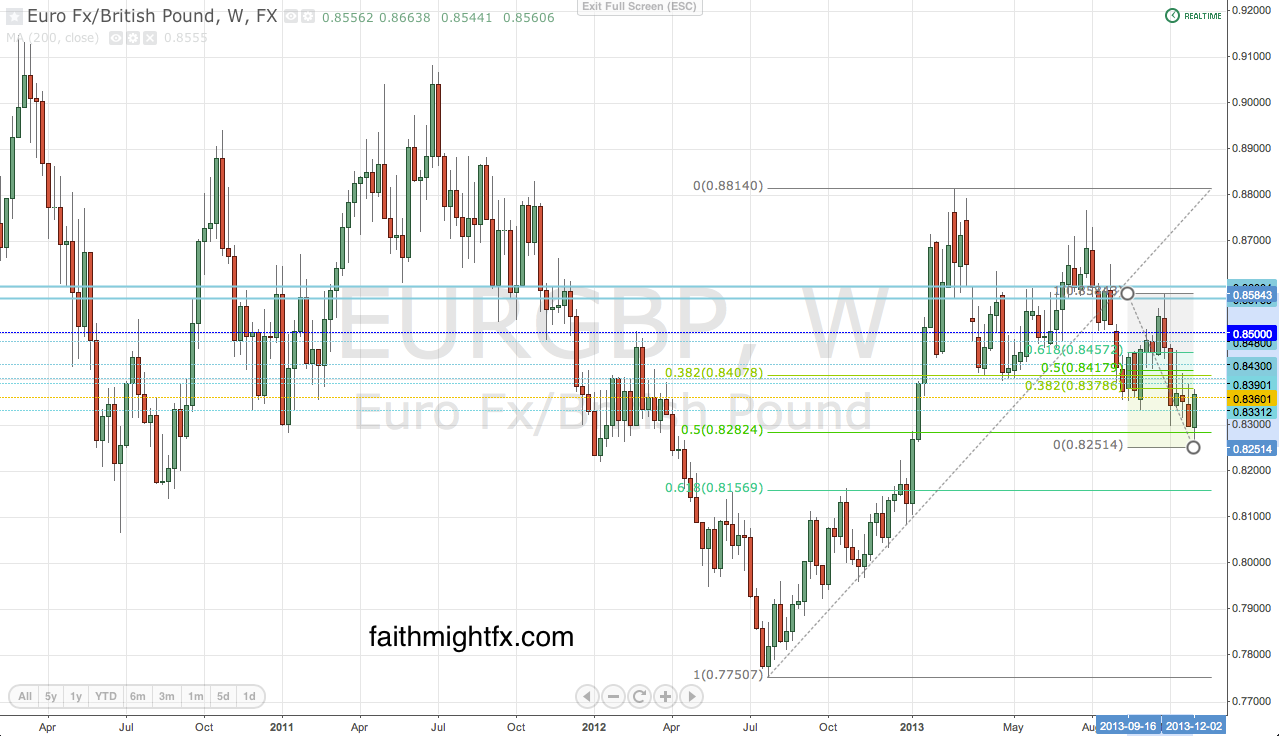 $GBPAUD
$GBPNZD