This week has the potential to be a pivotal for the $GBPCAD. The currency pair has enjoyed a massive breakout from historically lows to the 1.80 highs. This big psychological level has derailed the steam of the bulls it seems in 2014. The $GBPCAD has been rangebound between 1.80 and 1.78 for all of 2014. With the release of Bank of England meeting minutes AND the Bank of Canada interest rate decision on the calendar this week, it seems almost obvious that traders would buy $GBPCAD ahead of these releases. In fact, $JPM has issued this call today:
Buy GBP/CAD Ahead of U.K. Jobs Data, Vodafone Deal: JP Morgan

— World First (@World_First) January 20, 2014
That has me very wary. To back that wariness is the RSI divergence evident on both the 4-hour chart and the daily chart.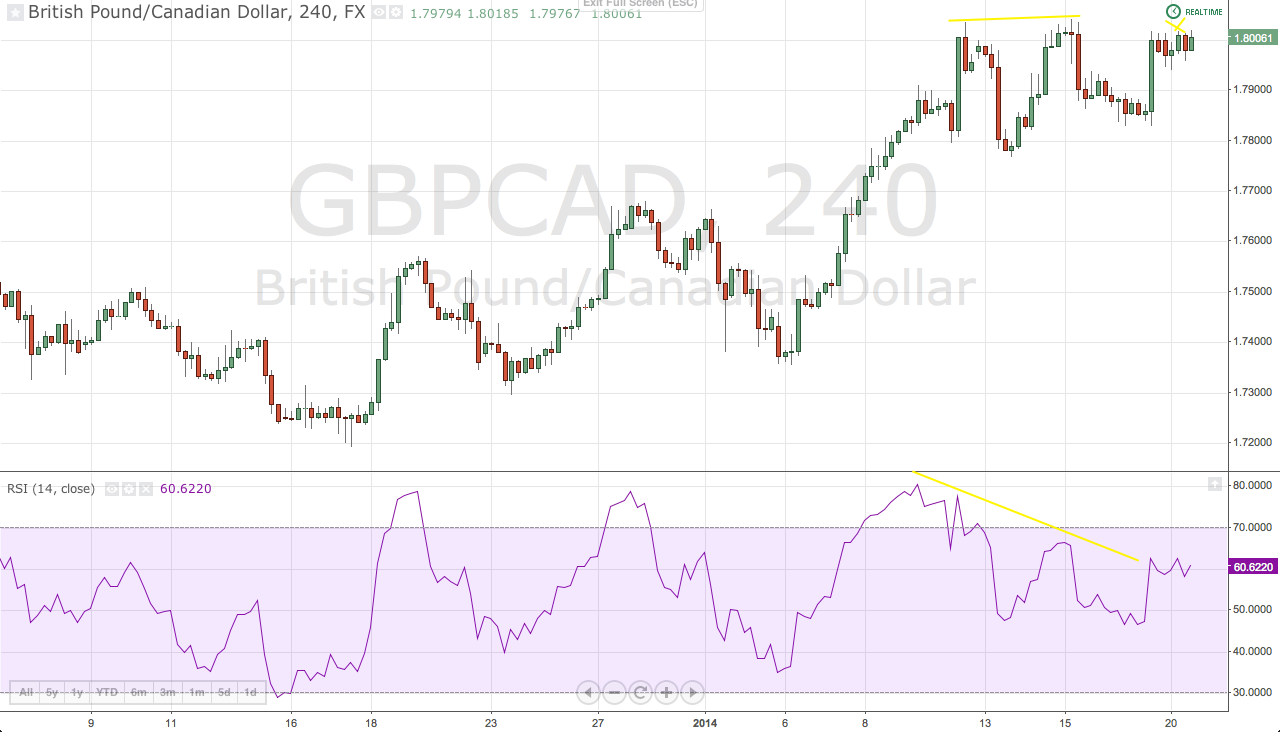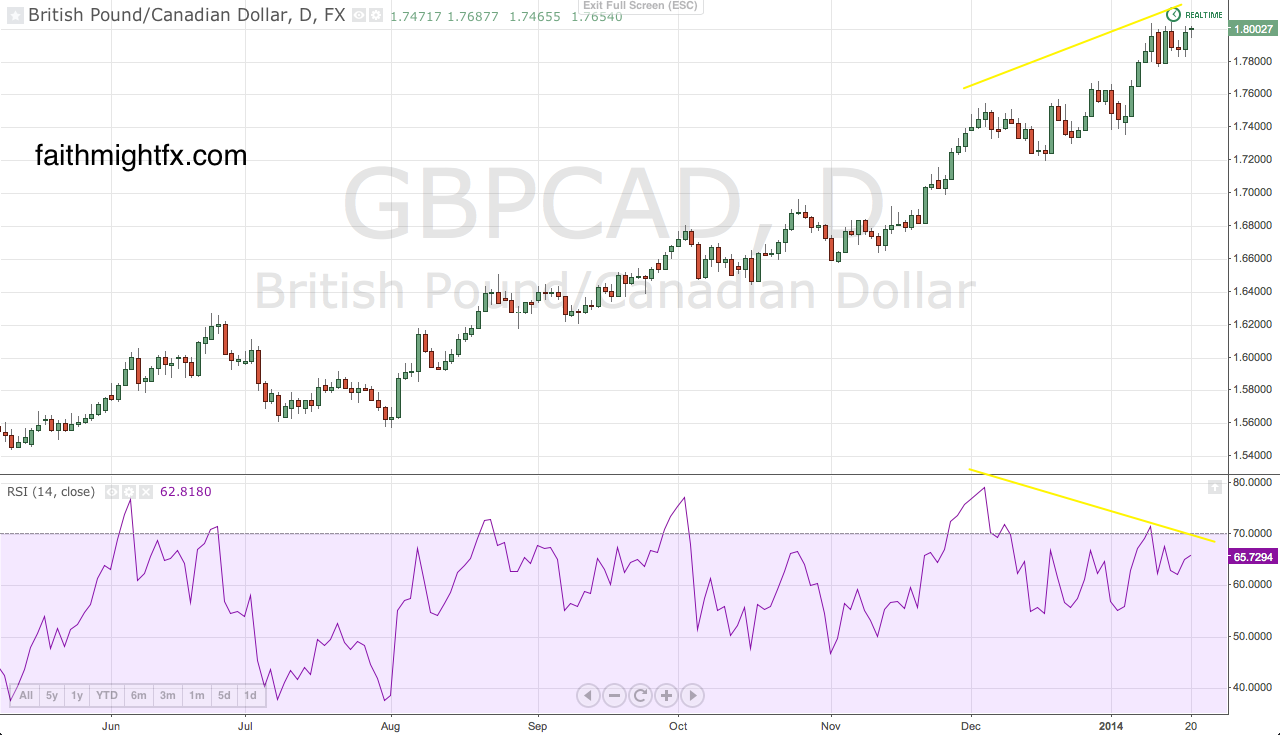 The continued failures above 1.80 combined with the bearish RSI divergences on these charts actually provides a really good opportunity for swing sellers. A price move lower targets the bottom of the range around 1.7830/00. However, I'd expect buyers to step in at those levels too. Depending on how the central bank news falls, the $GBPCAD has ample opportunity for both bears and bulls this week.