Like I said this morning, I don't trade with central banks. When a central bank is actively manipulating their currency, that is a currency that I will not trade. As of last week, the Australian dollar was officially listed on my no-trade list.
And you can see from price action. Of the 4 GBP pairs I actively trade, $GBPAUD is the only one that has remained buoyant. It has even hit the long-term bull target I pointed out weeks ago at 1.8250. Last week, RBA Governor Stevens openly admitted to intervening in the forex markets to deliberately weaken the AUD. He even went as far as to tell markets that his preferred level in $AUDUSD is 0.85. That's 500 pips away so you can imagine what has to happen to the AUD from current levels. Though technicals had pointed to a significant dip in the $GBPAUD below the big 1.80 psychological level, I suspect that the $GBPAUD remains bullish as dips will be aggressively bought in anticipation of RBA intervention.
Despite the tinkering in the AUD markets, GBP remains on the back foot as this new trading week opens. Even as a general GBP bull, I still remain bearish sterling near term as I believe these monster rallies are also deserving of some monster corrections. After last week's action, the weekly chart is now my chart in play.
Mentioned above: BTFDtv.com Fx Update Desk interview
$GBPUSD
$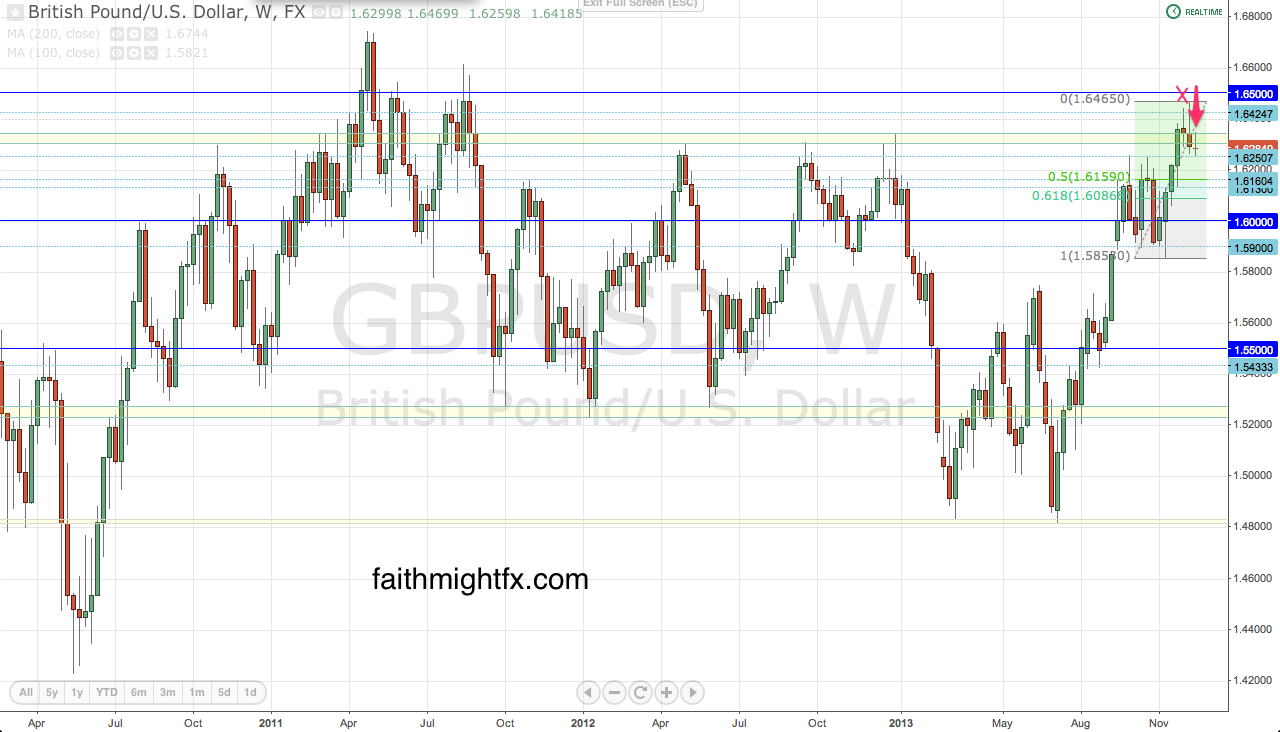 $EURGBP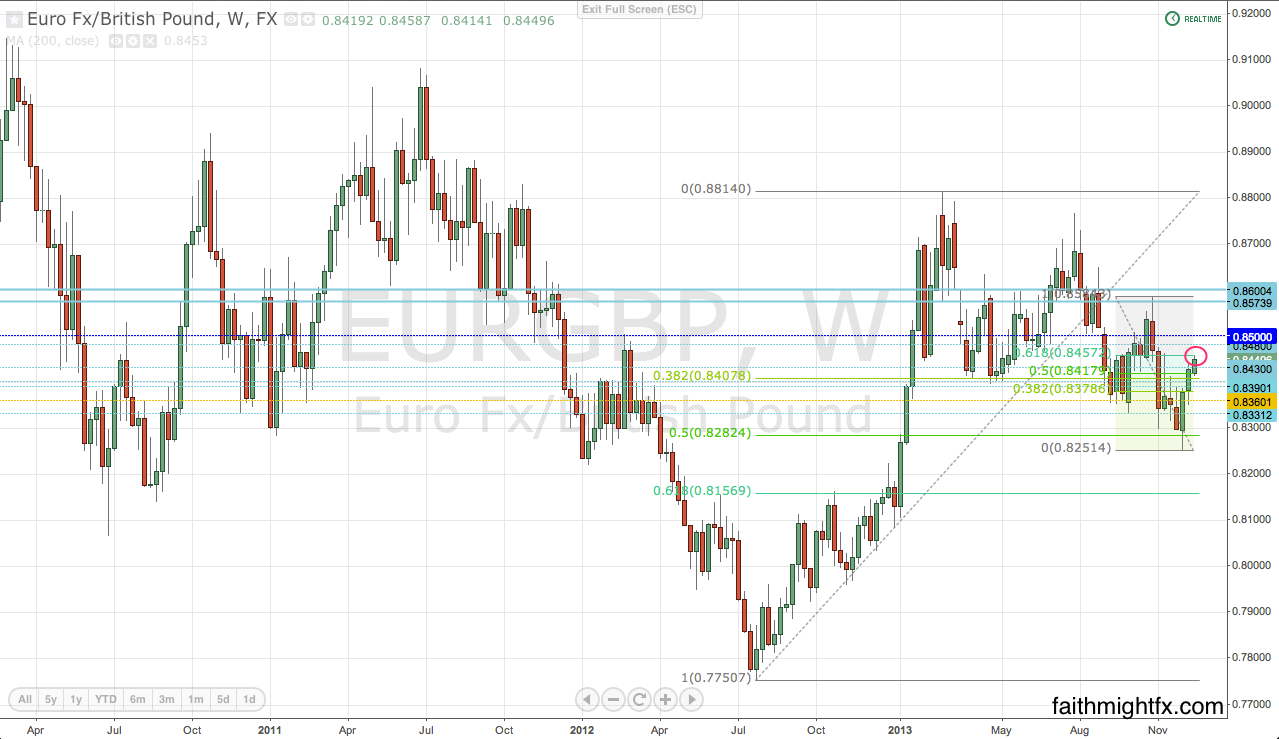 $GBPNZD
$GBPAUD
Read also: