Sterling's massive rally last week was led by the $GBPAUD which staged a breakout above the August consolidation highs just shy of 1.7500.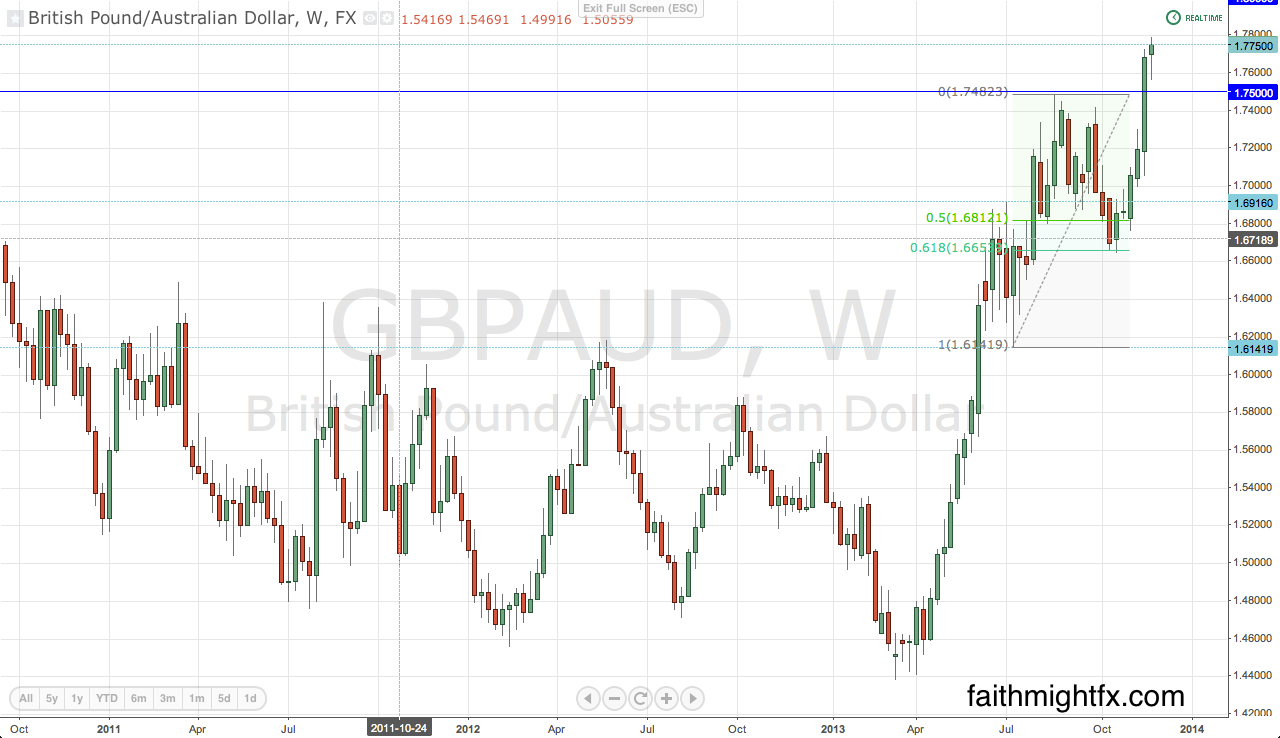 This breakout was launched the week the BoE and RBA made divergent comments on their respective monetary policies. That week price was struggling with 1.7000. Since then, price has rallied 800 pips. And given the new trends in global central bank policies, this trend could be just beginning. So how far can this trend really run?
Looking further out on the weekly chart, price trades very bullish above 1.7500 with 3 levels clearly on the radar to the upside: 1.7750, 1.8000, and 1.8250. With 1.7500 as clear support (evident on this week's early dip that only went as low as 1.7570), $GBPAUD has more room to run higher.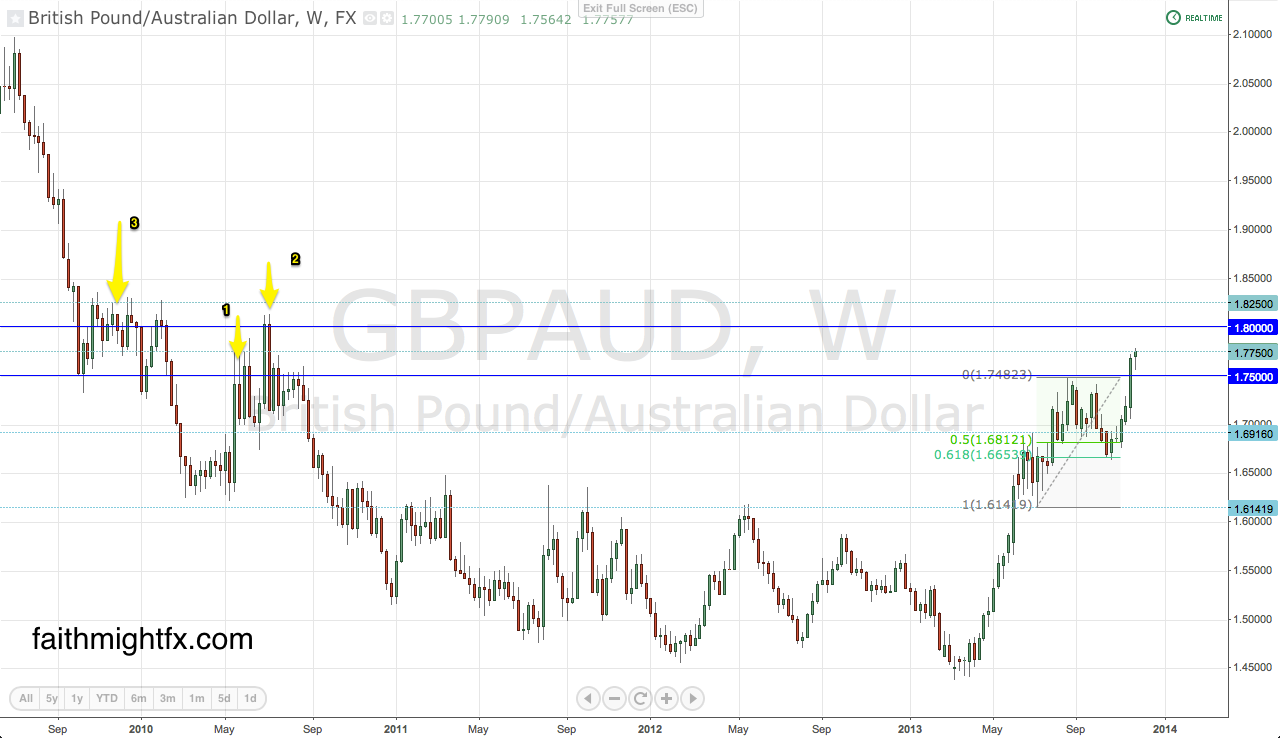 Read also: Central Bank Divergence (FMFX)