Posted by faithmight on July 28th, 2014 at 9:11 am
The $GBPUSD finally returned to 1.7000 and closed last week below the big psychological level. Many would find this a bearish signal. And I don't blame them. Many a trader know the rules of support and resistance. So it is not surprising to find that as the new trading week opens today that we find price meeting offers lined up at the 1.7000 big fig. And that would certainly seem like another bearish signal: price finding resistance at the former support level.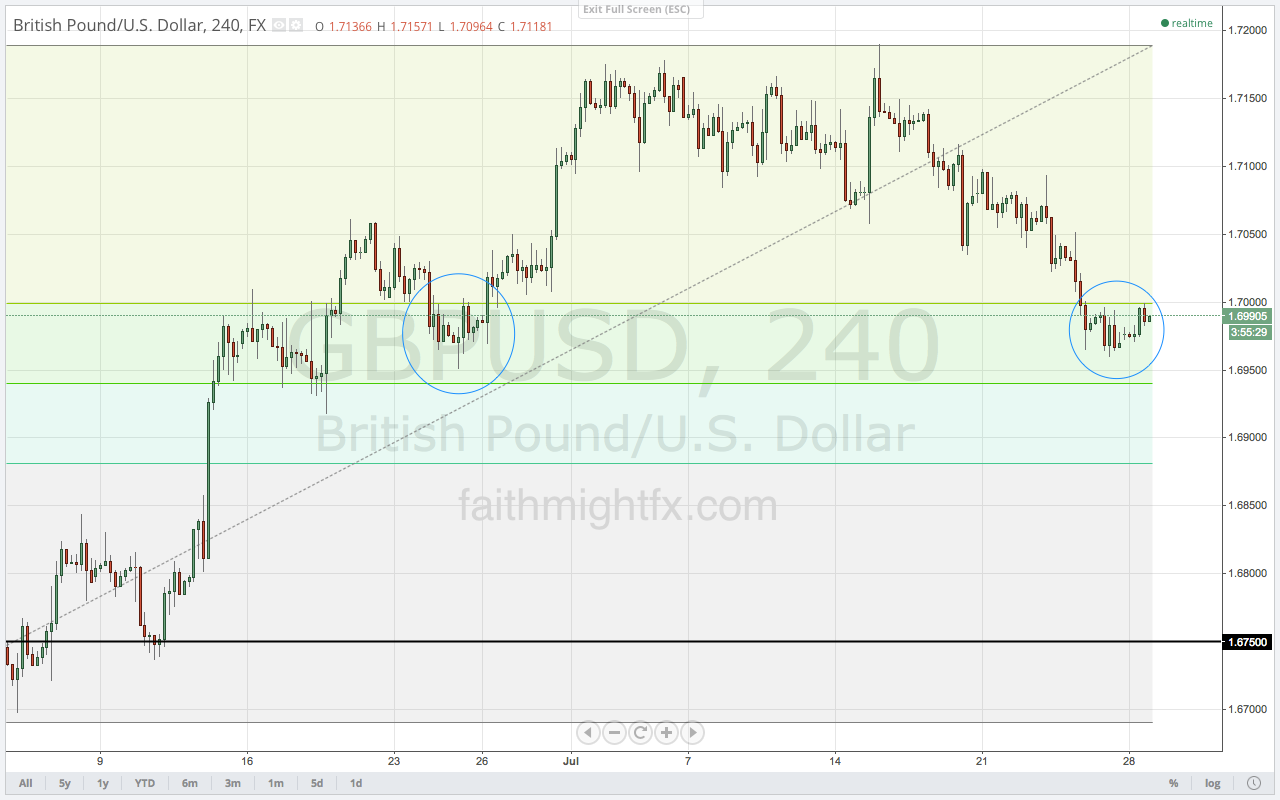 The problem with these technical signals is that the fundamental picture remains pretty much the same. Despite the neutral tone and backpedaling from the Bank of England, sterling fundamentals are still strong enough. Yes, the market is reacting to a less-hawkish-than-preceived Carney. But as long as the economic data remains robust, traders will bet on the fact that Carney & Company will have to respond with some type of monetary tightening sooner rather than later. When that realization hits the market, the bulls will step back in.
Read also The Sterling Digest, 25 July 2014: define safe (FaithMightFX)



Lydia Idem has been investing in equities for 16 years and actively trading currencies exclusively for 7 years. Her trading style is simple and short term. With a special feel for sterling, Lydia trades almost exclusively the GBPUSD and EURGBP. You can follow Lydia on Twitter and StockTwits... More »




Recent Posts

Archives