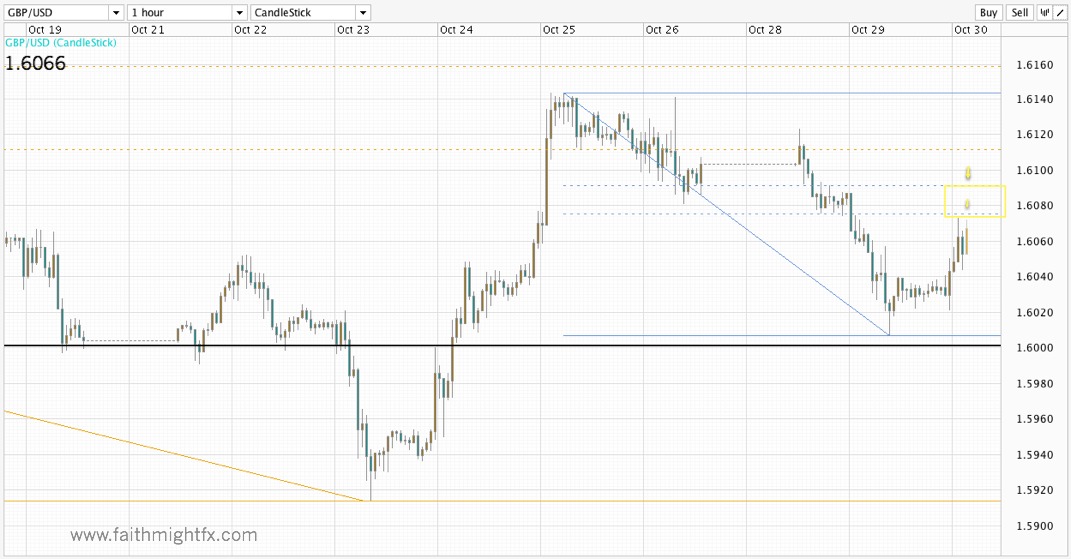 I woke up this morning to commentary on the streams saying that risk is ripping higher this morning. Naturally, I checked on the $GBPUSD currency pair to find it rallying off yesterday's lows near 1.60. It is always good to keep some perspective so I checked the Fibonacci levels and have concluded the following:
This is not a rally. This is merely a corrective bounce in the $GBPUSD. Until price gets back above 1.61 (and closes above the level), the bigger picture still remains intact. Always keep perspective.
Disclosure: Still short.