In the forex markets, premarket is really only early Sunday morning. With charts frozen until the afternoon open, this can be the best time to find insights before charts start ticking again.
I have been trading the $EURGBP very actively these past 2 weeks. The weekly chart continues to be constructive especially as price held support at 0.7950 to head higher back to 0.8110 on Friday.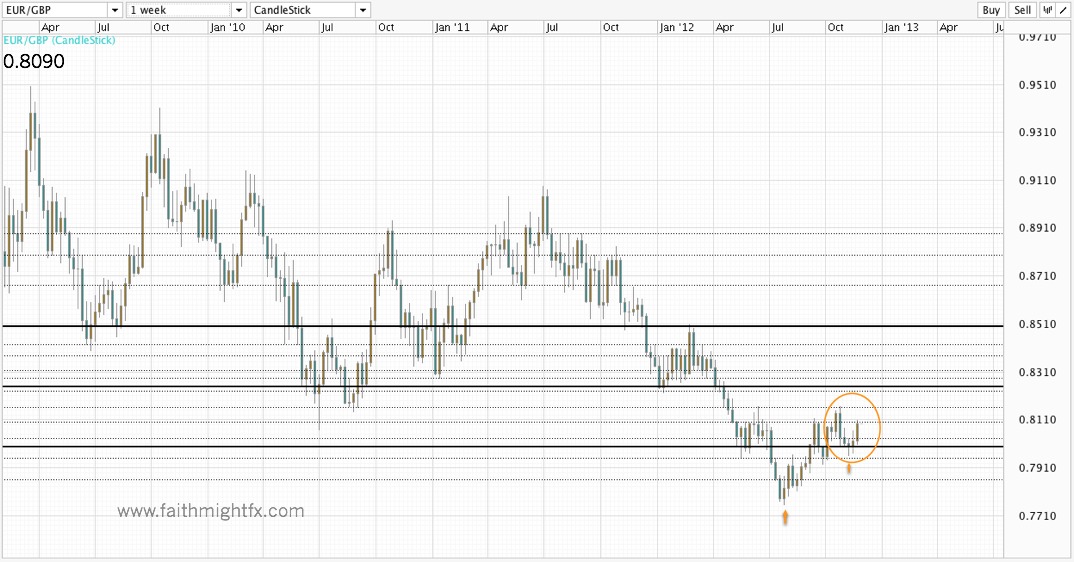 Last week started at 0.8003: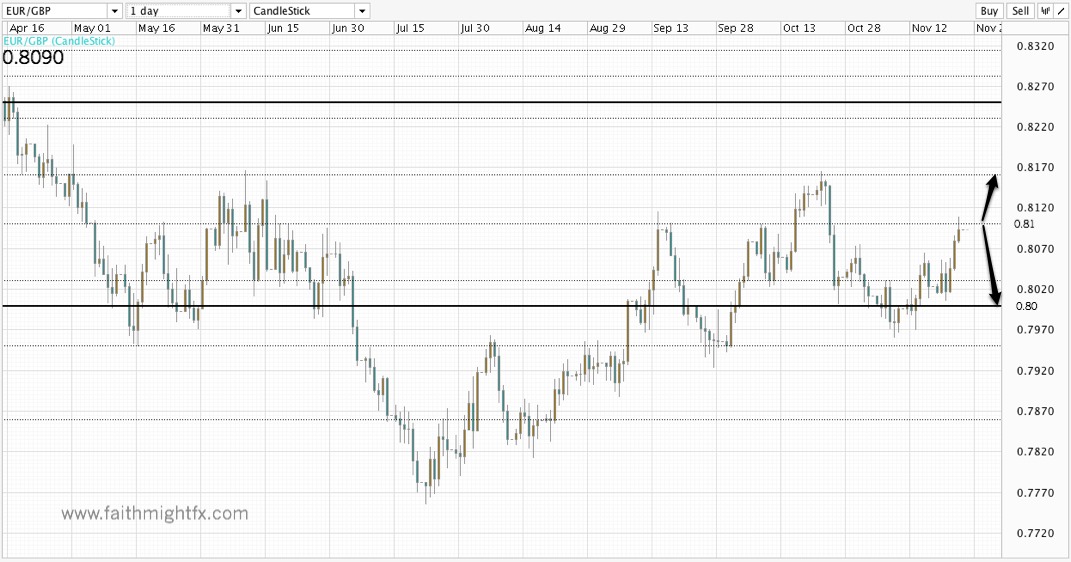 Now we sit at 0.8090 to close that week. That close puts 0.81 at play to determine direction in price action this week. A dip to 0.8050-30 is still possible when markets open because of the close below 0.81 but should be short-lived. I expect price to see itself back above 0.8100 later in the Monday session. Only a close below 0.80 changes the bullish picture in play on the weekly and daily charts.