In this week's Digest, I made the assertion that after a dismal 1st quarter, sterling could stand to rally during this 2nd quarter. Much of GBP weakness has been fueled by the weak UK economy and dovish central bank rhetoric. However, these fundamentals caught a glimmer of optimism from last month's Bank of England minutes that explained the hold in monetary policy so far delivered. While the market expected more members to join Governor King in favor of more QE, the dove cohort remained the same. What was new to the minutes was discussion that more QE would further deteriorate the value of the GBP. Hence, despite King's disregard, the rest of the BoE actually is paying worrying attention to the country's high inflation.
This new rhetoric is hawkish as sterling has been firming across the board. HOWEVER, it has been choppy because the long term trends are still firmly bearish. The $GBPUSD has moved higher but highs continue to be met by sellers parked in at the former yearly lows between 1.5230 and 1.5250.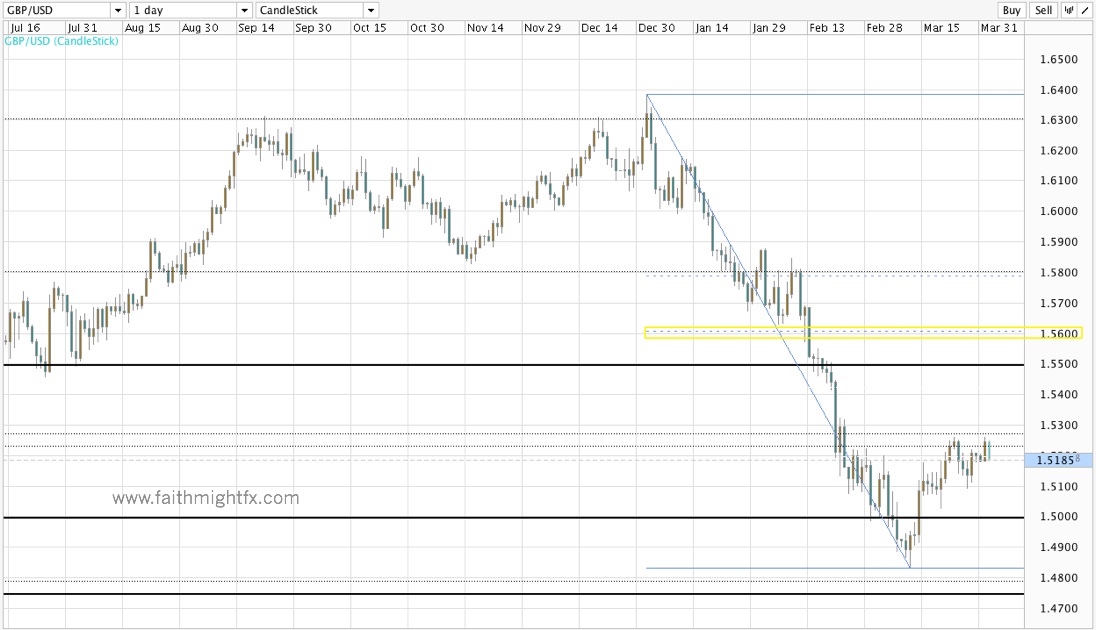 Even with an 800-pip rally off the lows, cable still remains in a downtrend. Such a rally targets the 50% Fibonacci retracement level of the entire breakdown at 1.5600. However, traders should understand that any bullish sentiment is strictly short term and again very choppy with plenty of sellers parked at 1.5250.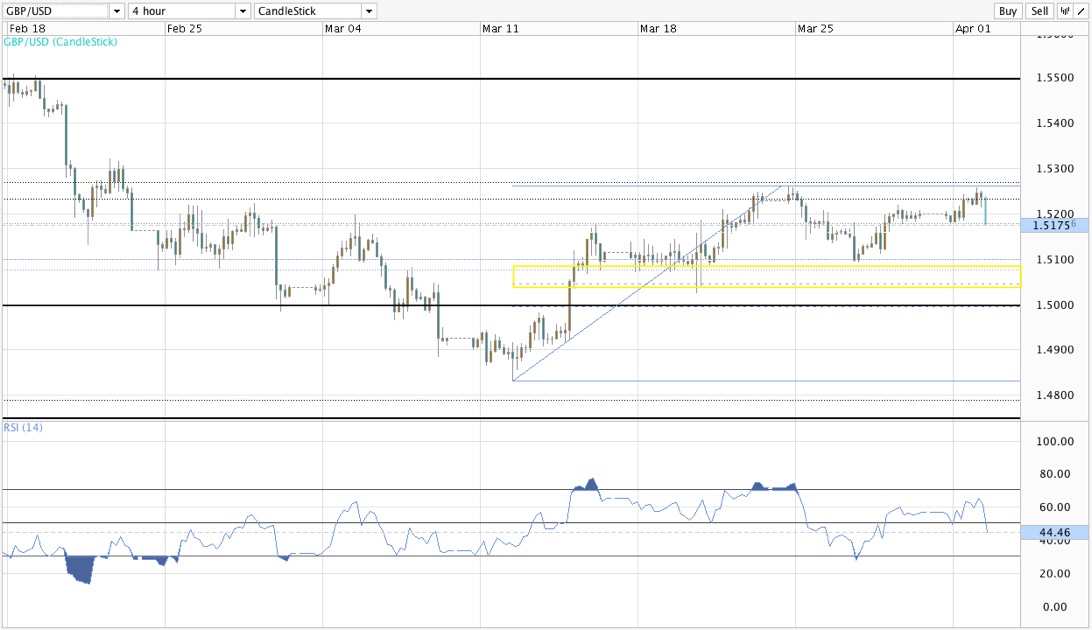 Despite the sellers, price has been unable to get back below the major psychological level at 1.50. On yesterday's move down (due to poor UK manufacturing data), I had my eye on the yellow zone marked by 1.5075 support and the 50% Fib at 1.5042. With today's UK construction PMI release, I suspected that price would spike lower in the 50% Fibonacci level but find buyers and start to rally higher. Instead, price bottomed at the 1.5075 support level and staged a nice rally in today's price action.
Price rallies now target 1.5250 yet again and should be expected to be met by sellers again. However, once price clears this resistance zone, look for price to target 1.5300 resistance and then the large psychological level at 1.5500 on its way to 1.5600.