For several weeks now, the $GBPUSD has been trying to either retrace to the 50% Fibonacci at 1.5850 or break out higher above 1.6250. Neither has happened as last week 1.6250 resistance capped any rallies and the 1.5900 support level that has emerged in recent weeks has buoyed dips.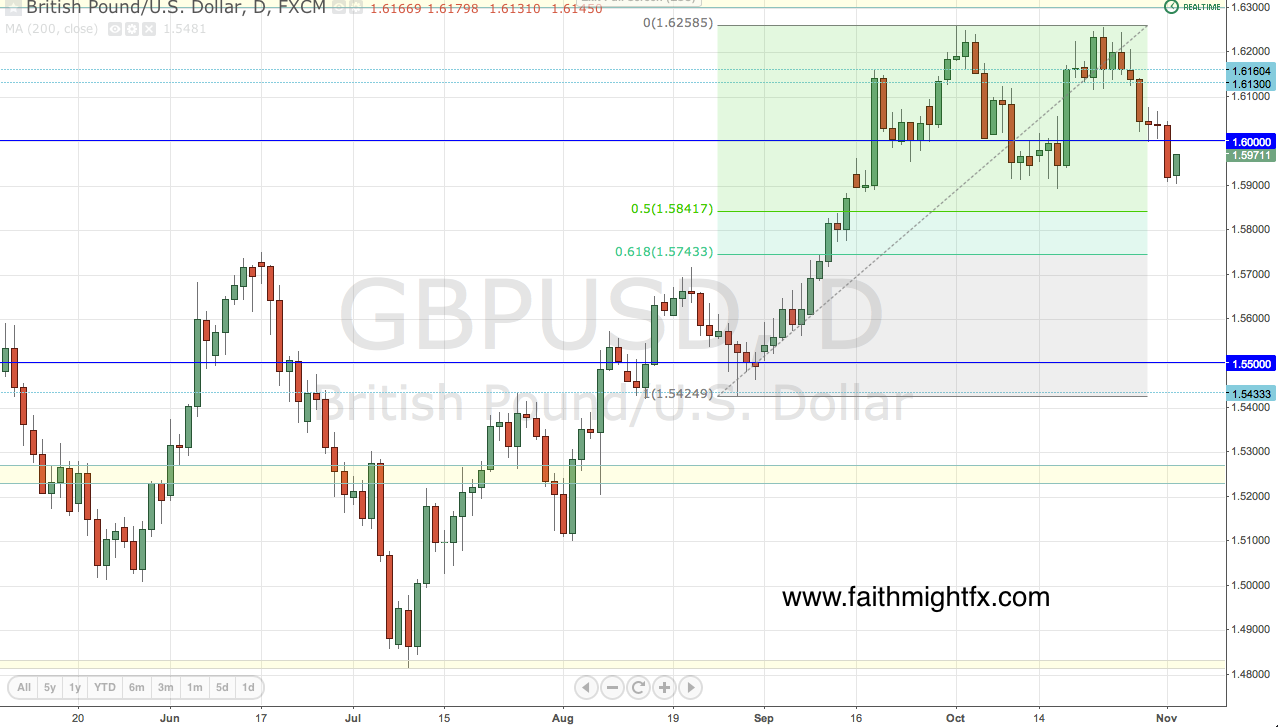 This week opens with $GBPUSD again at 1.59 support unable to continue lower. Thanks to the better-than-expected manufacturing PMI release, this corrective rally should find resistance into 1.60 if price is to move lower and finally break the 1.59 support level.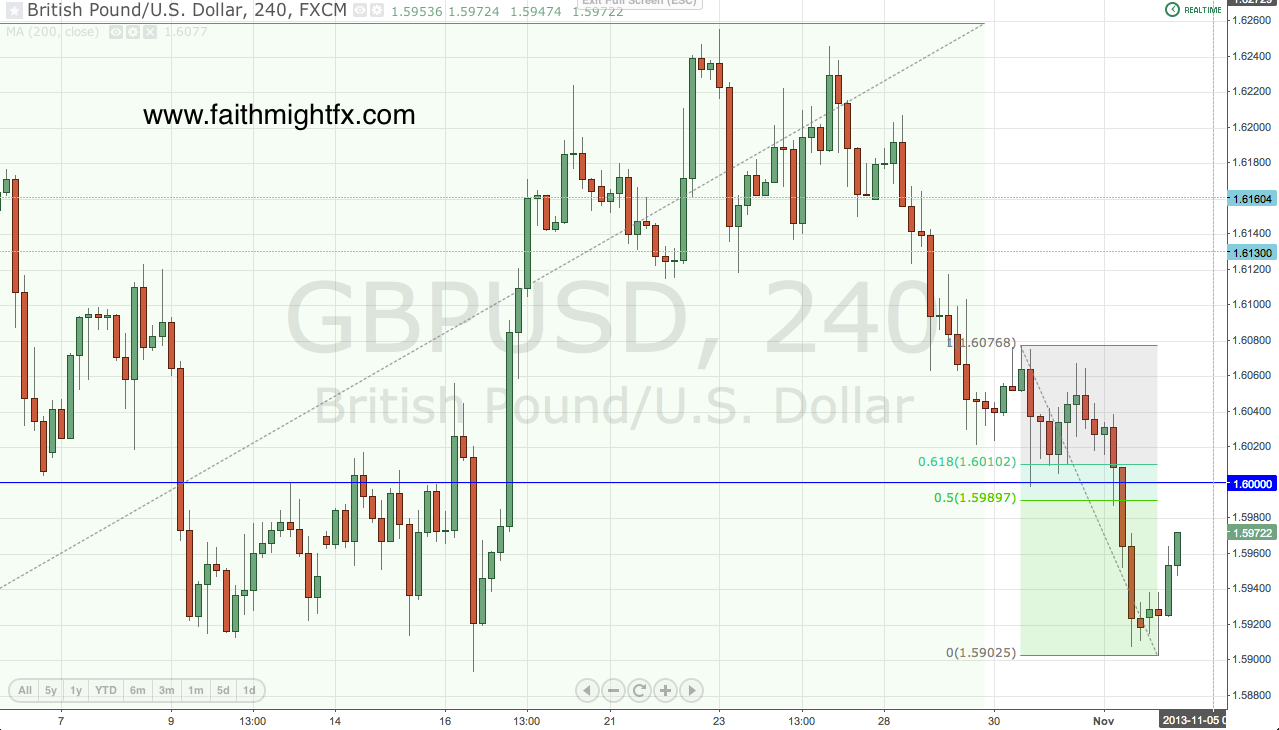 The fundamental landscape remains positive for GBP. UK economic data is robust into the fall season proving to bulls that the summer recovery may actually have legs. After a quiet couple weeks, we get a slew UK data this week plus an interest rate decision from the Bank of England. While the market expects the BoE to remain on hold with monetary policy, data this week may cast the central bank in a hawkish light. Price moves will be sensitive to data releases into Thursday's rate decision. Be mindful of the calendar and key levels this week.