It is well known that the Swiss National Bank (SNB) has been intervening in the currency market to keep the $EURCHF exchange rate pegged at 1.2000. The SNB is not at all willing to allow their currency to appreciate since the wake of the 2008 financial crisis. The CHF, once considered a safe haven currency, had always rallied in the wake of increased risk aversion in the markets. As such, the strong currency dampened Swiss exports and forced the central bank to keep interest rates low. However, that did not dampen investors flight to the perceived safety of the CHF. Therefore in 2012, the SNB actively stepped into the currency markets to stem the appreciation of its currency.
As the financial markets recovered, risk appetite returned sending the CHF lower. During the 2013 rally in sterling, the $GBPCHF enjoyed a move higher to 1.5534. What is interesting, however, is the lack of downside the $GBPCHF has experienced in the wake of recent GBP weakness.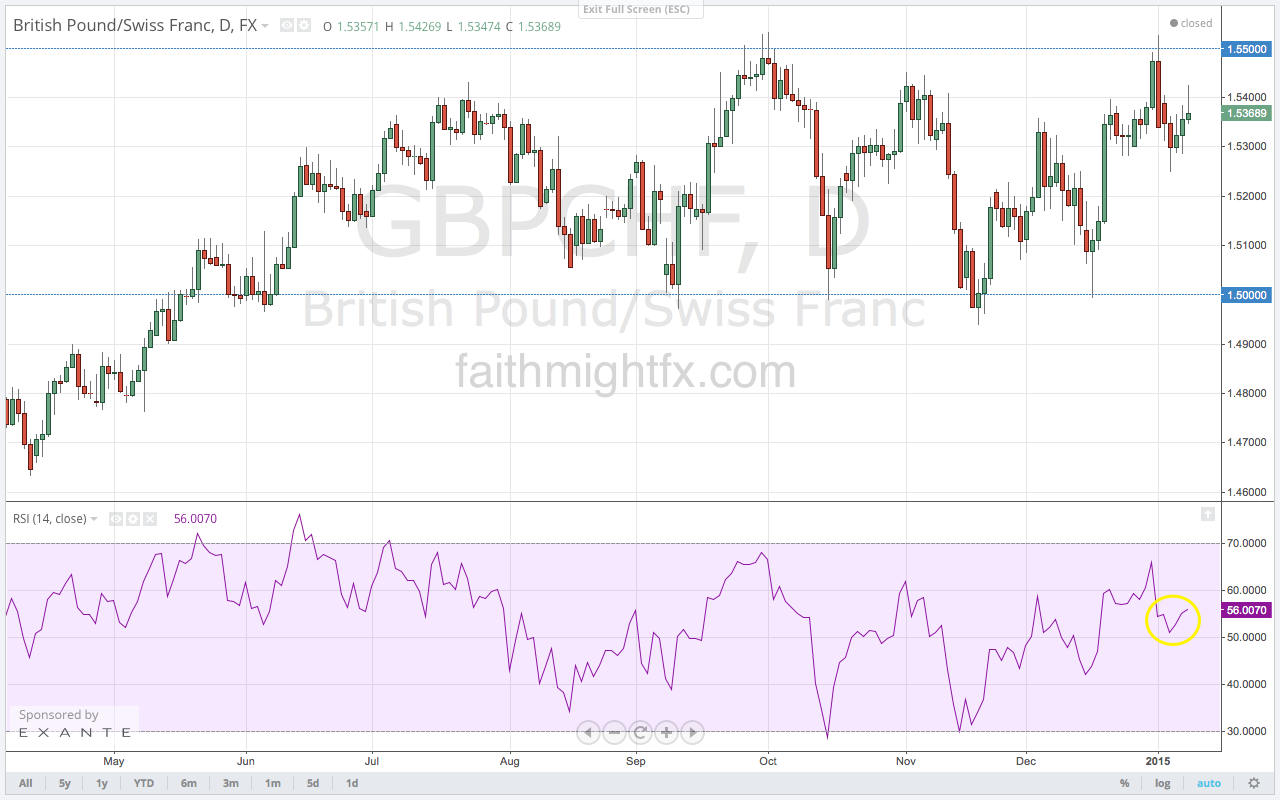 The daily chart has been trapped in a large range between 1.5000 and 1.5500. This has led me to believe that the SNB must also be intervening in the $GBPCHF albeit to a lesser degree than in the $EURCHF. We can see the bullish RSI is an indication of the strong buying interest even after the top of the range was touched and held as resistance. Remaining true it its range, price moved lower but found support mid-range at 1.5250. Without reaching the bottom of the range, the $GBPCHF looks poised to move back to the range top at 1.5500.