The GBP/AUD found resistance at the 2.0650 highs as sellers stepped in at the upper trendline of the channel two weeks ago. Resistance at the top of the channel continues to confirm the bearish hold below the key 2.1200 level. The GBP/AUD maintains its bearish bias to start this new trading week. Rallies will be met with sellers. When the GBP/AUD did not complete its move to the bottom of the channel, price found support at the major 2.000 support and psychological level and returned to the top of the channel. Resistance at the top of the channel continues to hold and cap rallies. As such, sellers last week were well positioned for a move back to the bottom of the channel below the 2.0000 support level. However, it remains to be seen if the lower trendline continues to hold as support. The interest rate differential is still relatively great compared to the other major currencies with the exception of the New Zealand dollar. The carry trade may be reason enough for the GBP/AUD selloff to continue, especially given the divergence in monetary policy between the BoE and the Reserve Bank of Australia (RBA). The BoE has turned dovish while the RBA remains neutral. The RBA has an increasing concern for rising inflation induced by last year's weak Australian dollar. The lack of new monetary policy action from both central banks keeps the GBP/AUD in the channel.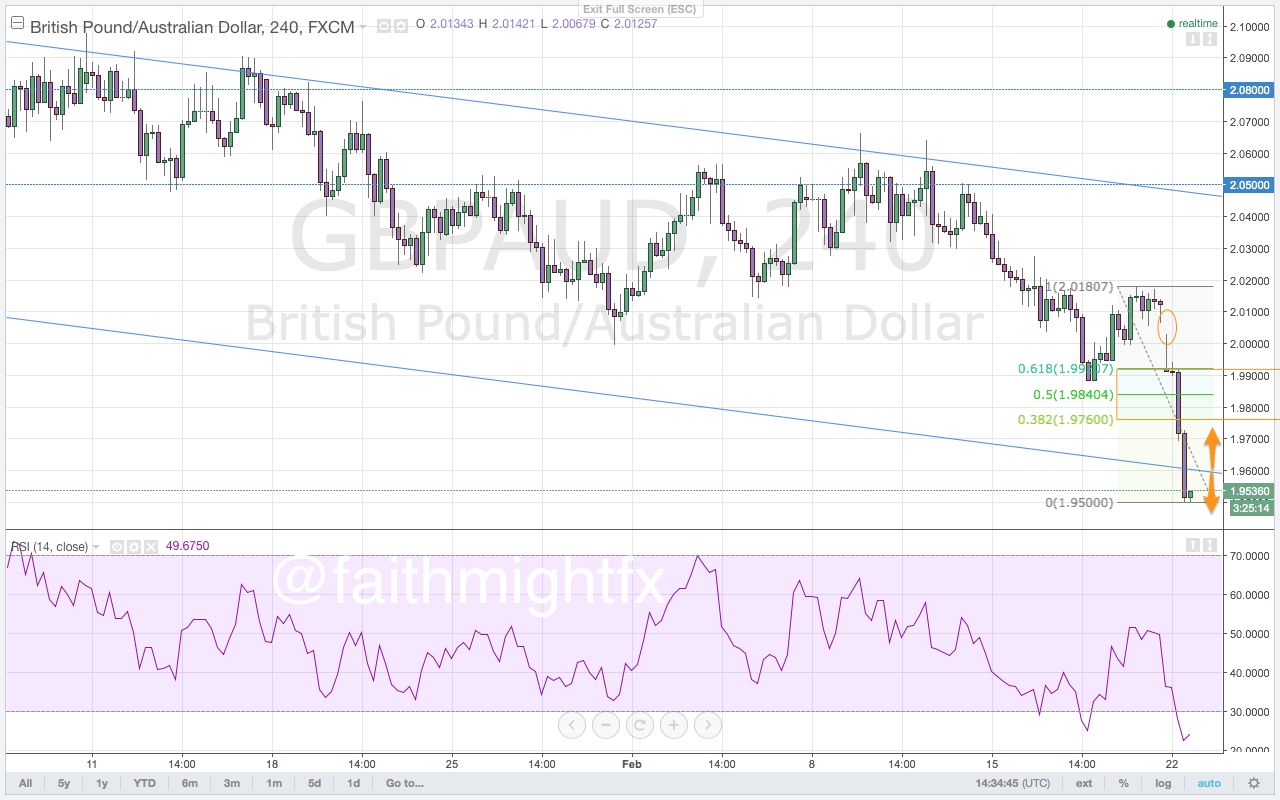 When the $GBPAUD found resistance at the channel bottom after breaking below it, that was the first time in 6 months price has ever behaved this way outside of the channel.
Premium trade setups with targets and stops are published in the GBP/AUD Outlook in Volume 51, this week's Quid Report.