The GBP just crashed in epic proportions. The official number is -5% in 2 minutes and 3 seconds.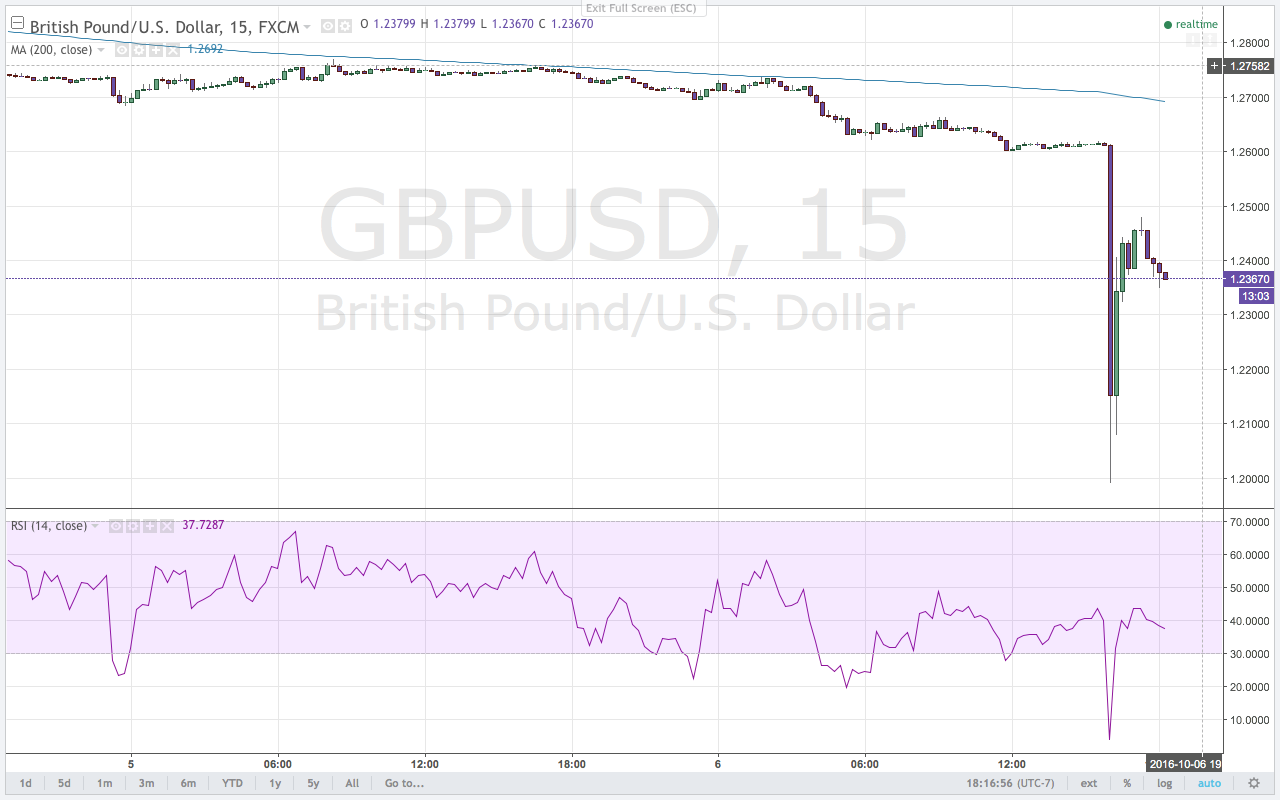 It is already being called a flash crash because of the sheer scale of it. And the craziest thing about it is that we were on the right side of it. The following quote is from this week's Quid Report (Volume 79):
The follow-through lower already this week proves correct the assertion in Volume 76 – that the resumption of the long-term downtrend that is the Great British pound has indeed taken place…It is very likely that this bear trend is the direction sterling trades for the remainder of the calendar year.
The rest of the report this week goes on to outline the setups that took place at the beginning of this week. Most of the targets had been hit before the flash crash except for two trades. These positions are up HUGE.  I haven't seen this much money on a single trade in a long time.
I SURVIVED THE FLASH CRASH….
So I immediately issued a tweet to all Quid Report readers. This is not verbatim but it was definitely to this effect:
If you were short the GBP ahead of this flash crash – GOOD FOR YOU! KUDOS! How you manage this trade is up to you. But no one will blame you if you close out these positions for all this big money. Taking big profits is the name of the game!